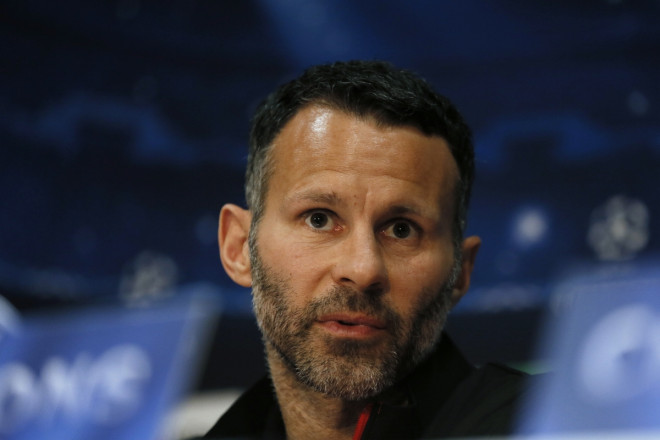 Former Manchester United manager Sir Alex Ferguson has backed Ryan Giggs to take over the managerial reins at Old Trafford on a full-time basis.
The Welshman was temporarily asked to preside over the managerial seat after the Red Devils sacked David Moyes earlier this week. The Scot was shown the door following a 2-0 defeat against Everton, which mathematically ended United's chances of securing a place among the league's top four this season.
Although reports have linked Louis van Gaal, Jurgen Klopp and Carlo Ancelotti to manage the next season, Ferguson wants the club's hierarchy to consider Giggs due to his vast knowledge and experience about their day-to-day functioning. The midfield stalwart has spent more than half his life at United since joining them as a teenager in 1987.
"I think that he [Giggs] is the one man they should go to really. He's got 20-odd years of experience at Manchester United. I signed him as a kid at 13 years of age," The Telegraph quoted Ferguson as saying.
"He's gone through the gamut of emotions at the club - he's experienced all the highs and lows. He knows exactly what's needed to be a Manchester United player."
Giggs has plenty of experience with United as a player, having lifted a number of pieces of major silverware throughout his glittering career at Old Trafford; his achievements include 13 Premier League and two Champions League titles.
Ferguson also reserved some words for some of his former players and praised the 40-year-old's decision to bring his former colleagues Paul Scholes and Nicky Butt into the coaching staff to assist him alongside Phil Neville.
"I was so pleased he brought Paul Scholes back in, and Nicky Butt of course – two great professionals. They understand the club, they are hard workers, they are straight as a die. So you have got the right combinations there, there's no doubt about that," Ferguson explained.
"I think Ryan will get the benefit of that now. That was the first thing Ryan did; he phoned up Scholesy – he was on holiday and called him back," the 72-year-old Scot concluded.
United have endured a disappointing campaign which has seen the English champions finish outside the league's top four for the first time in 23 years.
Giggs will oversee their remaining league fixtures in a new role hoping to guide them to victory in all four matches, beginning with a home game against relegation threatened Norwich City on Saturday.