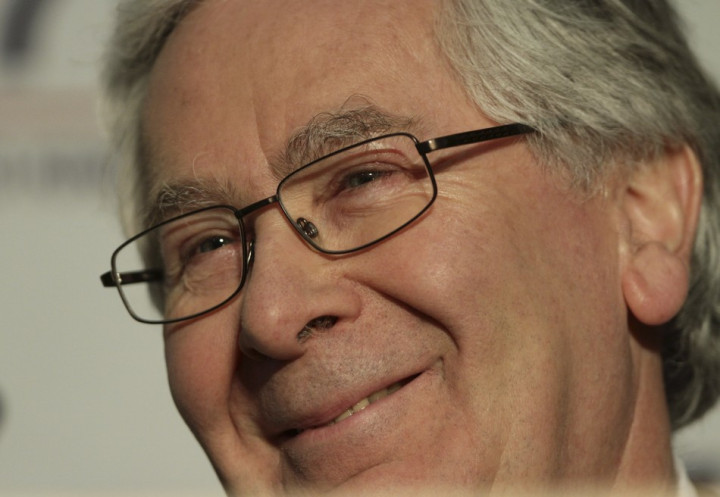 Bank of England Governor Sir Mervyn King is expected to unveil some positive news for the British economy before handing over leadership to incoming chief Mark Carney.
Analysts expect that King will reveal that the UK economy is getting back on track, by edging towards its inflation target, in what will be his last Quarterly Inflation Report delivery.
Although the British economy is far from healthy, economists polled by Reuters expect that the central bank will forecast inflation below the 3.2% level it predicted three months ago.
The BoE initially spooked the markets in February this year, after predicting that inflation would not return to target, until the first quarter of 2016.
However, economists now expect a revelation that inflation will peak at 3% later this year.
Markets are also expect that the BoE to bring forward the date when it expects inflation to return to the 2% target, following a recent slight strengthening of sterling and a drop in oil prices.
Inflation in Britain is running at 2.8% and has been above the central bank's target for most of the past five years.
The UK economy narrowly missed a triple-dip recession earlier this year, after growing by a meagre 0.3%, in the first three months of 2013 from the previous quarter.
On 9 May, the BoE kept its key lending rate unchanged at a record low and made no changes to its asset purchase programme.
The key 'Bank Rate' remains at 0.5%, the lowest in the Bank's 300 year history, while its asset purchase programme remains unchanged at £375bn (€444.1bn, $584.3bn)
On 1 July this year, Mark Carney will take over from King as governor, after being poached by UK Chancellor George Osborne from Canada's central bank.
Related Articles:
Mark Carney Profile: Incoming Bank of England Governor
G7 Chiefs Knuckle down on Bank Reforms and Growth [VIDEO]