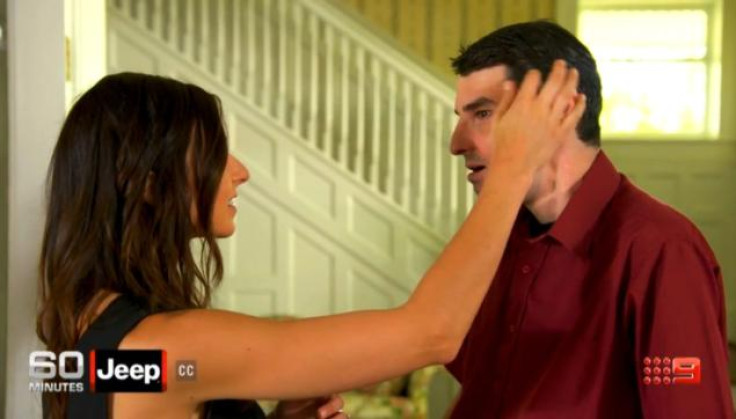 In an astonishing experience of sci-fi medicine a woman for the first time met the man who received her brother's face in a transplant.
The Aversano family of Maryland donated the face of their 21-year-old son, Joshua, who had been killed in a traffic accident. The recipient was Richard Norris, now 39, whose face had been horribly disfigured in a shotgun accident.
Norris received his new face in 2012 in a 36-hour operation at the University of Maryland Medical Center. Surgeons transplanted Aversano's jaw, tongue, and skin, along with muscle and nerve tissue and all of his teeth. The surgery was most extensive face transplant to date.
Aversano's sister, Rebekah, met Norris for the first in Norris' Virginia home before the cameras of 60 Minutes Australia, reports the Guardian. "Wow," she said, stroking Norris' cheek. "This is the face I grew up with."
Norris still must take anti-rejection drugs daily and has to take care not to get sunburned. He also has some difficulty speaking. But it's a small price to pay, he says. He described his ordeal and its aftermath in a statement after his surgery: "For the past 15 years I lived as a recluse hiding behind a surgical mask and doing most of my shopping at night. I can now go out and not get the stares and hear comments people would make.
"People used to stare at me because of my disfigurement. Now they can stare at me in amazement. I am now able to walk past people and no one even gives me a second look."