Six-year-old children show more confidence with technology than adults over the age of 45, according to a new Ofcom study.
The annual Communications Market Report found that a "millenium generation" of 14 and 15-year-olds have the highest confidence and knowledge of technology, scoring an average of 113 on Ofcom's Digital Quotient (DQ) test.
Researchers surveyed around 2,000 adults and 800 children in the UK to determine DQ scores through questions that asked things like how often the participant used text-based communications and whether or not they had ever used a 3D printer.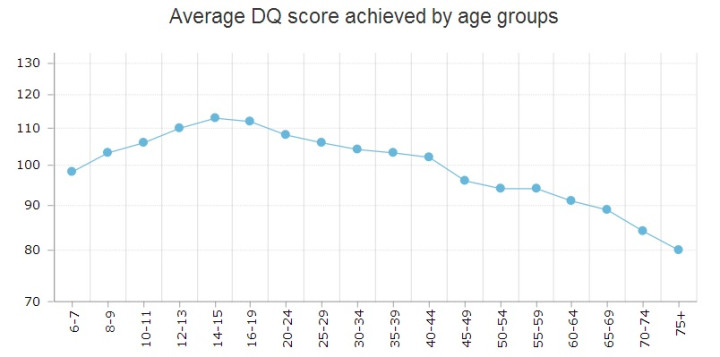 "Our research shows that a 'millenium generation' is shaping communications habits for the future," said Ed Richards, Ofcom Chief Executive. "While children and teenagers are the most digital-savvy, all age groups are benefitting from new technology."
The study found that teenagers have turned away from communicating by phone conversation or email, with only 5% using this technology compared to over 50% of adults.
More screens than sleep
Another finding of the research was that people in the UK now spend more time using technology devices than they do sleeping.
An average of eight hours and 41 minutes is spent watching television, listening to the radio, on the internet, using a mobile phone or talking on a fixed phone. This compares to just eight hours and 21 minutes spent sleeping.
"We're now spending more time using media or communications than sleeping," Richards said. "The convenience and simplicity of smartphones and tablets are helping us cram more activities into our daily lives."
Despite the rise in the number of digital media devices, many of those surveyed still owned physical media collections.
Over 80% of UK adults said that they had book, CD and DVD collections. However, only 2% of people over the age of 16 said they would miss newspapers or magazines.
Generation gap widening
A recent study commisioned by Vodafone found that 63% of parents surveyed believed that the rate at which technology is developing is widening the generation gap and changing the way their children communicate with them.
The research also found that schools were not acting to bridge this digital divide in UK homes as children's homework does not encourage parents to share digital experiences with them.
"Children today are born into a world where connected devices like tablets and smartphones are an intrinsic part of their family life, their social life and their education too," said Cindy Rose, consumer director at Vodafone UK.
"The pace at which the digital space is evolving is both exciting and disruptive, and ultimately offers children and their families opportunities to share experiences across generations in ways that are not otherwise possible."