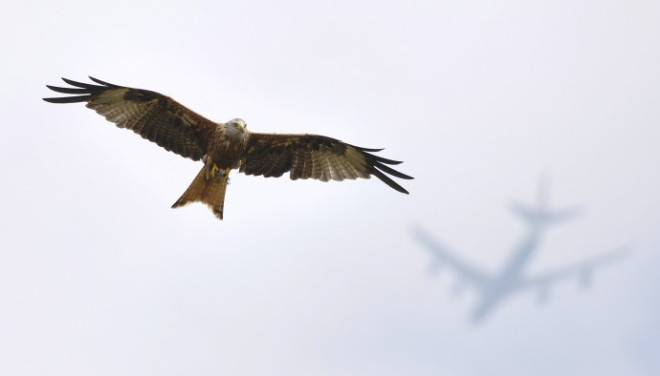 Twelve red kites and four buzzards have been found dead in what ornithologists believed to be the biggest poisoning of birds ever recorded in modern times.
The bodies of 16 birds were recovered over the past two weeks within a two-square-mile area on the Black Isle, north of Inverness.
The Royal Society for the Protection of Birds (RSPB) said it was doubling its reward for a successful prosecution in the case to £10,000.
Police Scotland have refused to disclose the type of poison being used but RSPB said it is highly toxic.
Brian Etheridge, an RSPB red kite expert on the Black Isle, said many birds died with meat still in their beaks and gullets. He feared more red kites had been killed but had been collected by the perpetrators – believed either to be gamekeepers or grouse shooting groups – to avoid detection.
Etheridge said: "It's right in the core breeding area, where most of the breeding pairs are concentrated. I think there's more out there, waiting to be found."
The attack has raised concerns about the health of the Black Isle population, which was up until now seen as a safe haven for the species.
Duncan Orr-Ewing, head of species and land management with RSPB Scotland, said: "This appalling incident highlights the very real threat illegal poisoning poses to fantastic species like red kites. The vulnerable Black Isle population in particular has been repeatedly hit.
"The Chilterns population in southern England is nearly 10 times bigger, yet both projects started at the same time in 1989 with the same number of birds. That is a shocking indictment of the behaviour of some in this part of rural Scotland."