Skin cancer: Breakthrough study shows how to halt progress of advanced malignant melanoma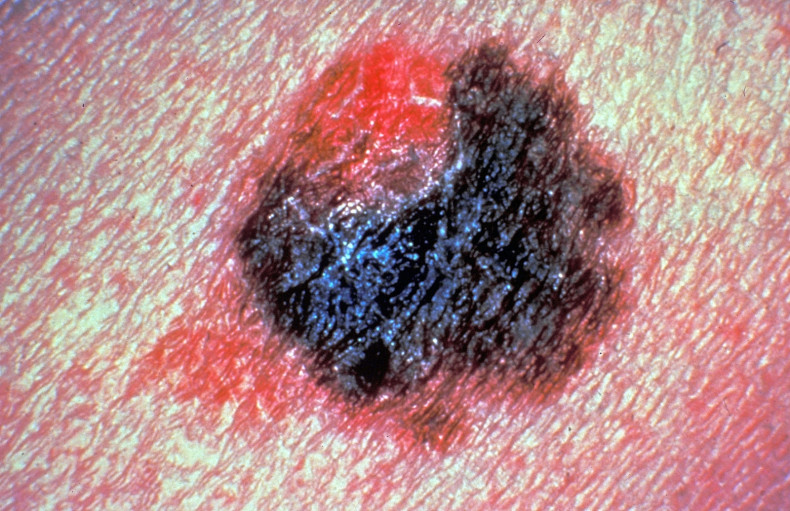 A study showing that the use of a combination of skin cancer drugs can halt the progress of the disease for almost a year in over 57% of patients at an advanced stage of malignant melanoma is being hailed as a significant breakthrough.
What is malignant melanoma?
Malignant melanoma is the most dangerous type of skin cancer. Melanocytes are pigment-producing cells between the epidermis (outer layer of skin) and the dermis (the inner layer). Exposure to ultraviolet light, such as sun rays, can cause these cells to overwork and turn cancerous. Abnormal moles can develop and spread across the skin. Warning signs include moles that are asymmetrical, growing, changing colour or becoming itchy.
There is then the risk that the cancer will spread to other organs. People most at threat of melanoma are those with many moles, the fair-skinned, those exposed often to sunlight, such as people from hot countries, sunbed users and people with a family history of melanoma.
How is it treated?
In the early stages, surgery is undertaken to remove the melanoma before it gets to the advanced stage, by which time it may have spread to other parts of the body. Those considered to be at risk of developing melanoma may have healthy moles removed as a preventative step. If the melanoma has reached an advanced stage and has spread, intense cancer treatment is required, such as radiotherapy, chemotherapy and other anti-cancer drugs.
How many people in the UK get malignant melanoma?
According to Cancer Research UK, there were 13,348 cases of malignant melanoma across the country in 2011. In 2012, 2,148 people died from it. Malignant melanoma has a 10-year survival rate of 90%. And 86% of malignant melanoma cases in the UK are preventable.
A boom in the number of older people with malignant melanoma has been blamed on the rise of the package holiday from the 1950s, when more Britons were able to afford summer trips to hot countries, but few understood the risks of overexposure to the sun.
What is the latest development in treating malignant melanoma?
What has got doctors excited is a study suggesting that the combination of two skin cancer drugs shrinks tumours in patients with advanced malignant melanoma that has spread to other organs. The study found that in 57.6% of cases where the drugs nivolumab and ipilimumab were administered, the cancer stopped progressing.
According to the American Society of Clinical Oncology, to which the research was presented: "This study randomly assigned 945 patients with previously untreated, advanced melanoma to receive ipilimumab, nivolumab, or the combination of the two.
"After a follow-up period of at least nine months, the median progression-free survival was 2.9 months for ipilimumab, 6.9 months for nivolumab and 11.5 months for the combination."
But an Asco expert, Dr Steven O'Day, warned that the combination of drugs used "came with greater side effects, which might offset its benefits for some patients."
"Physicians and patients will need to weigh these considerations carefully," he added.
Sources: NHS, Macmillan, Cancer Research UK, ASOC