Sky streaming crackdown: Boxing fan faces £85,000 bill over Facebook Live broadcast
Craig Foster, 34, claims drunk friend used iPad to live-stream Joshua-Klitschko bout to viewers.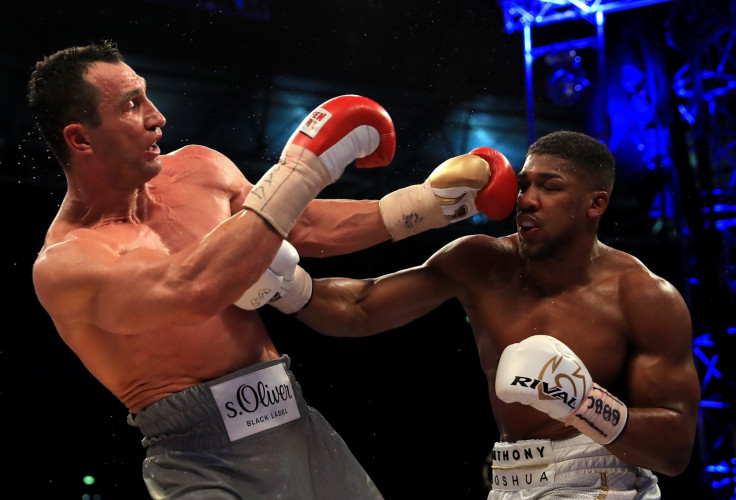 A 34-year-old man from the UK is facing a hefty £85,000 bill from Sky after his allegedly drunk friend live-streamed a sold-out Anthony Joshua versus Wladimir Klitschko bout on Facebook to 4,250 viewers.
Craig Foster, of Scarborough, North Yorkshire, told The Mirror that since the incident he had been hounded for payments by Foot Anstey LLP, Sky's legal representative.
He reportedly paid £19.95 to watch the fight, which was aired in April last year, but claimed his inebriated friend used an iPad to show the sold-out bout on Facebook Live.
Sky reportedly used a watermark which appeared on the screen during the stream – showing his account number – to track him down, cancel his subscription and bill him.
Foster told the Mirror that the media giant was "making an example" of him over the unauthorised broadcast.
He said: "I'd paid for the boxing, it wasn't like I was making any money. My iPad was signed in to my Facebook account and my friend just started streaming the fight.
"I didn't think anything of it, then a few days later they cut my subscription.
"They're demanding the names and addresses of all my mates who were round that night but I'm not going to give them up. I said I'd take the rap.
"They're making an example of me. I know streaming the fight was wrong. I didn't stop my friend but I was watching the boxing. I'm just a bloke who had a few drinks with his friends."
Following one demand sent from Foot Anstey LLP asking for legal fees of £5,000 and an official apology, Foster said he agreed to pay up in a panic – but has now decided to take matters to court. "It's heavy-handed," he complained. "I've apologised and told them we were drunk."
The UK government recently stepped up its efforts to combat illegal streaming.
The new Digital Economy Act (2017), passed in April last year, states that anyone who is found guilty of major copyright infringement could face up to 10 years imprisonment, up from two years.
Neil Parkes, from Foot Anstey LLP, said: "Mr Foster broke the law. He has acknowledged his wrongdoing, apologised and signed a legally binding agreement to pay a sum of £5,000 to Sky."