West Ham manager Slaven Bilic has confirmed that Simone Zaza will leave Hammers during the current January transfer window after the Italian forward has struggled to make the impact expected since his summer arrival from Juventus. Meanwhile, the Croatian boss confirmed that the club are "trying really hard to get some" new players to bolster the squad amid praises for both Sunderland star Jermain Defoe and Brentford's Scott Hogan.
Bilic's side brought Zaza to London in the dying days of the summer transfer window after agreeing his loan from Juventus until the end of the current campaign, keeping an option to make the move permanent for around £20m ($24.6m) if he made a set number of appearances for the club.
However, the Italian forward has since failed to score a single goal in 11 appearances for West Ham and Bilic has confirmed that his future at the Hammers is over as they will not activate the clause to get his services on a permanent basis.
"Zaza came to West Ham. We wanted him and he wanted to come. Maybe his wish was to stay in Italy but because of his contract, I can say that his story with West Ham has finished," Bilic confirmed, as quoted by Sky Sports. "He is still our player until he goes somewhere, but mainly because of the situation with his contract, he is finished here. Nobody knows what happens in football. He is definitely a good player. It just wasn't to be.
"Unfortunately we had to judge him on six, seven games, which is not big amount to judge a player in general."
In this sense, there are reports from Spain that Valencia sporting director Jesus Garcia Pitarch travelled to Italy on Thursday (5 January) to meet with Juventus in order to lure the Italian to La Liga for the second part of the season.
Bilic, meanwhile, has confirmed that West Ham are already working in finding a replacement amid reports linking them with both Sunderland striker Defoe and Brentford's Hogan.
The West Ham manager refused to give much detail on the potential signings but did confirm his admiration for both players.
"We are not going to discuss the players that are not ours at the moment," Bilic said. "The chairman is trying really hard to get some players, in a position that we need. But I am not going to talk about names here in public."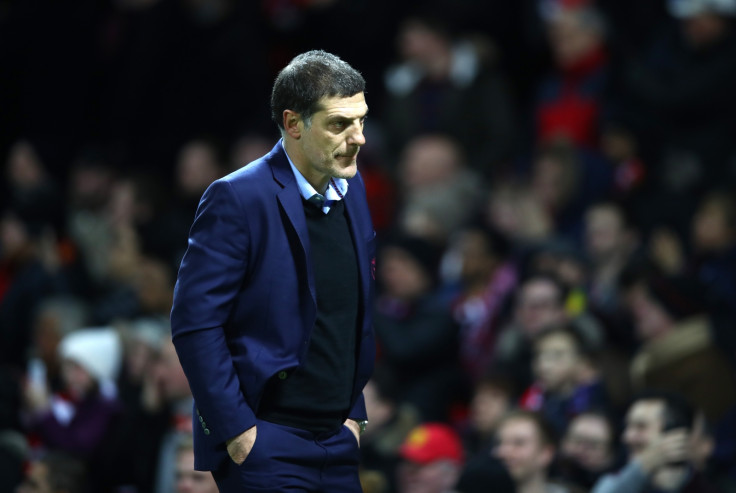 But asked about Defoe, Bilic said: "I said last time that he does the things that are the most important in football − score goals. He did that last year and he was probably the main reason Sunderland stayed up. He is doing it again this season, but he is also making chances and making them into goals."
Meanwhile, Bilic also praised Hogan after the 24-year-old forward proved himself to be one of the revelations of the Championship during the first part of the campaign, having scored 14 goals in 26 appearances for Brentford.
"Scott is a good player. I watched him a few times," Bilic admitted. "He is, again, scoring goals. He is very sharp, quick. A good finisher − doing it in the Championship, young and a good prospect."