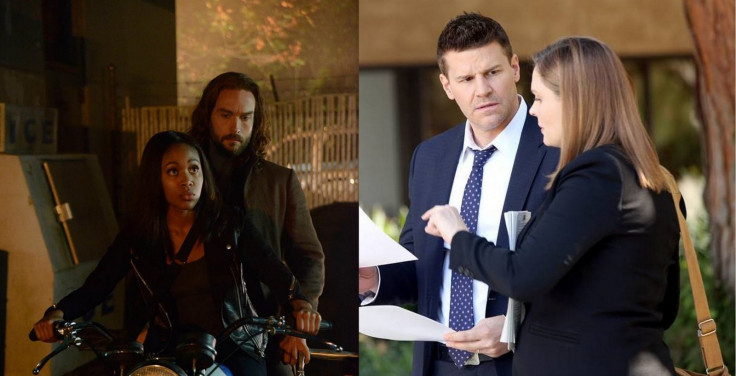 Fox released an official description of the upcoming Sleepy Hollow season 3 and Bones season 11 crossover during the Television Critics Association's press tour.
The special episode will air on 29 October, where the two shows will come together for a special event.
Here is the official synopsis of the crossover.
Executive producer of Bones, Michael Peterson linked the mash-up to Fox's The X-Files.
He said, "The Bones/Sleepy Hollow crossover is like a great episode of The X-Files, where the Bones hour is the Scully, logic-based perspective and the Sleepy Hollow hour is more Fox Mulder-esque.
"Put them together, and it's going to be a great two-hour event that fans of both programs are going to love," the producer teased.
Sleepy Hollow's new showrunner Clifton Campbell dished on mystery, intrigue and the challenge in the crossover episode.
Campbell said, "When the idea came about to create this crossover event for fans, our writers' room was immediately energized.
"The creative freedom to merge these two worlds which, at face value, seem so different; but at their core have such striking similarities – mystery, intrigue and methodical deduction, wrapped up in such strong character partnerships – was a challenge that we all welcomed, and we believe that fans of both series will be very satisfied by the result."
Campbell also dished that he is eager to see fan reactions to the two shows coming together.
He said, "It was a terrific collaborative experience across the board and we are eager to see the fan reaction to Ichabod and Abbie working alongside Brennan and Booth."