Slovenia 0-0 England: Gareth Southgate says he inherited 'a mess' from Sam Allardyce
England were second-best for much of their World Cup qualifier against Slovenia in Ljubljana.
Gareth Southgate has declared himself satisfied with England's goalless draw against Slovenia and claimed that he inherited "a mess" from previous manager Sam Allardyce.
England had Joe Hart to thank as the Torino goalkeeper made a series of fine saves to keep his team in the game in the Group F World Cup qualifier in Ljubljana.
The match was Southgate's second outing as England's interim manager after the 2-0 win over Malta at Wembley on 8 October.
He took over the job after Allardyce was caught up in a newspaper sting, in which he was alleged to have offered advice on how to "get around" rules on third-party player ownership.
"I can't thank the players and the support team enough for the backing I've had," Southgate told ITV Sport.
"I think from the position we were in last Tuesday, we wanted six [points] and we'd have liked to have scored more goals in the two games.
"But we've taken over a mess really and had to steady the ship, so with the overall objective of qualifying we've kept the team on track."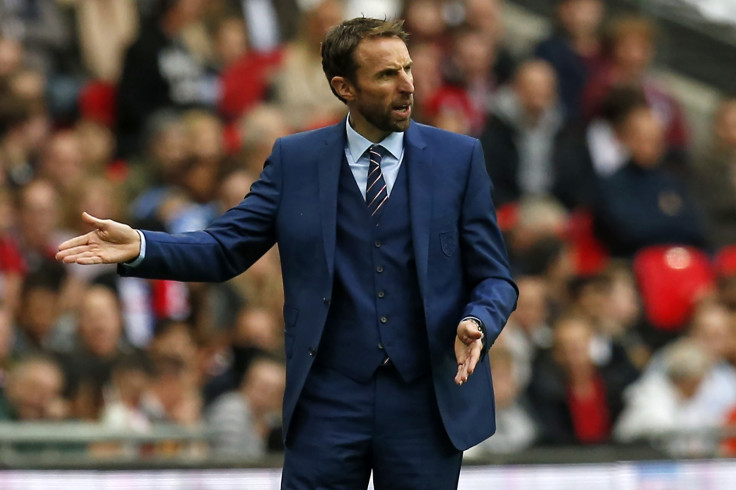 England are two points ahead of Lithuania at the top of Group F and face fierce rivals Scotland next at Wembley on 11 November.
Southgate will be in charge for that game as well as a friendly against Spain four days later, as the Football Association continues its search for a long-term replacement for Allardyce.
"We actually had a few chances ourselves [against Slovenia] and with a better final ball we should have done more with them," Southgate was quoted as saying by the FA's official website.
"But I can't ask for more over these 10 days than what they have given me.
"We would have liked six points from these last two games but we have four and haven't conceded a goal."
© Copyright IBTimes 2023. All rights reserved.