Despite having returned state-side more than four decades ago, veterans are still dying because of the Vietnam War. A new study commissioned by the US Department of Veteran Affairs has discovered that a slow-killing parasite may be responsible for an extremely painful disease found among returning soldiers.
The pilot study, based on 50 blood samples, revealed that more than 20% came back positive for presence of liver fluke, which may have been ingested after eating raw or undercooked fish. The parasites are native to the jungles of Southeast Asia, where most of the fighting during the war (1955–1975) took place.
These liver fluke parasites have been directly linked to cholangiocarcinoma, a rare bile duct cancer that takes years to display symptoms, by which time victims are already in severe pain and their health starts to deteriorate quickly.
"It was surprising," Sung-Tae Hong, the tropical medicine specialist at Seoul National University in South Korea who carried out the tests, said. He pointed out that only a preliminary study had been conducted and more research is required to confirm the same.
War vets who tested positive have been intimated so that they can take measures to control the spread of the cancer. Gerry Wiggins, who served in Vietnam from 1968 to 1969, told ABC News that he took part in the study in order to help others. "I was in a state of shock," he said, when informed that he was among those infected. "I didn't think it would be me."
The Associated Press had earlier reported in 2016 that in many cases, medical claims by vets are denied for lack of proof that the illness is connected to their time in service. Since the liver fluke parasites take time to make themselves known, many former soldiers are unaware of the link to Vietnam.
There have also been claims that the US government has not paid enough attention to the problem, but this new study may help change that.
"We are taking this seriously," Curt Cashour, a Department of Veterans Affairs spokesman said. "But until further research, a recommendation cannot be made either way."
What is liver fluke?
Liver fluke is a type of parasite native to rivers in East Asia which infects as many as an estimated 25 million people worldwide. However, cases are very rare in the US.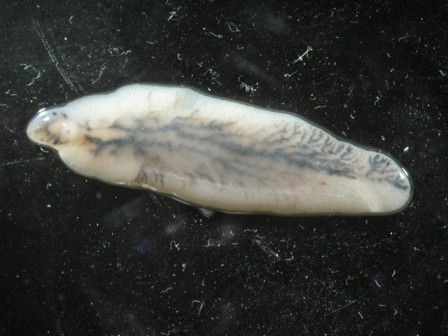 These worms enter the blood stream and subsequently take residence in the bile duct, gallbladder, and liver parenchyma where they produce pathological lesions, which lead to parasitic diseases.
If detected early, the infection can be destroyed with medication, but can also lead to cancer if left untended. Some symptoms of mature infections include swelling and inflammation of the bile duct, along with jaundice, itchy skin and weight loss.