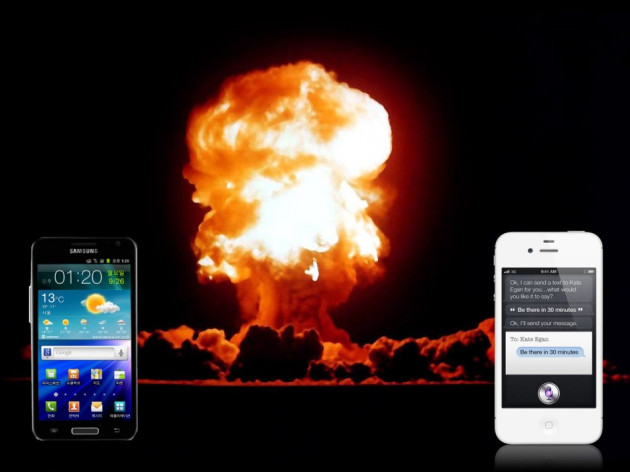 Following reports of an iPhone spontaneously combusting mid-flight, fresh reports have emerged of a Samsung Galaxy SII Skyrocket exploding in a user's pocket.
The Galaxy SII Skyrocket incident was reported Thursday by tech site BGR, following a post on the xda-developers forum.
"He said he heard a sound, [felt] a burning sensation on his leg and as he pulled this piece of junk out of his pocket he smelled burning," BGR quoted the forum user as writing. "There was smoke coming out of his pocket and out of the phone."
The report of the exploding handset immediately followed a similar incident regarding an Apple iPhone. Reports of an iPhone mysteriously spontaneously combusting emerged Tuesday. The stories reported that Apple is currently being consulted as a part of an inquiry exploring why an iPhone heated to the point it was glowing red, during a passenger flight's landing in Sydney.
Airline Regional Express, the airline responsible for the plane where the incident occurred, later confirmed the incident, clarifying the iPhone "started emitting a significant amount of dense smoke, accompanied by a red glow...the Flight Attendant carried out recovery actions immediately and the red glow was extinguished successfully."
Fortunately no casualties or wounded were reported at either incident. Neither Apple nor Samsung have issued official reports confirming either incident. The lack of official word regarding either devices' fiery end has in-turn caused concern on numerous internet forums.
At the time this article was written neither Samsung nor Apple had responded to the International Business Times UK's requests for comment.