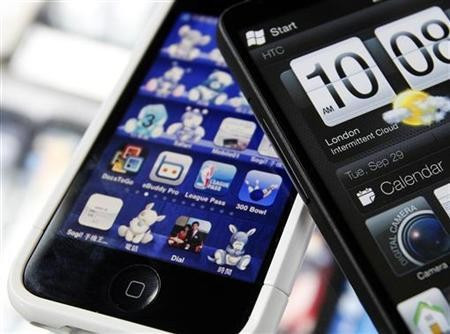 A report from Juniper Research has prophesied that by 2016 the world's smartphone market will grow by more that 230 per cent.
The research indicated that by 2016 smartphone shipments will have ballooned to one billion annually.
The report highlighted the growth of the budget smartphone -- devices with a retail price of $150 or less -- as a key reason for the boom. The research forecast that by 2016 budget smartphones would account for roughly a third of the smartphone market.
This would mark a severe change in current smartphone sales and shipment trends. To date the smartphone market has traditionally be dominated by high-end devices like Apple's iPhone or Samsung's Galaxy range.
The research argues that as a result of this dominance tech company's have been overzealous, flooding the market with so many high-end devices that it has become top-heavy. As a result of this a significant hole has emerged that will soon be filled by lower-price handsets.
The report's author Daniel Ashdown commented: "In developed markets, many consumers will want to upgrade from a feature phone to a smartphone, but still pay a feature phone price. In emerging markets though, lower average consumer spending power and lack of operator subsidies will make a low price point essential."
Running contrary to the current trend shown in Apple's recent record breaking quarterly financial statement, the research hinted that Google's Android may become the general public's OS of choice.
The paper suggested that because Android is an open source OS, usable by any company or device, as the number of devices compatible with it grows, Apple's iOS will increasingly become a fringe choice.