By 2017 smartphones will be more intelligent than their owners, capable of planning the user's day, making changes to their schedule and alerting friends and colleagues of any changes - all while the owner is asleep.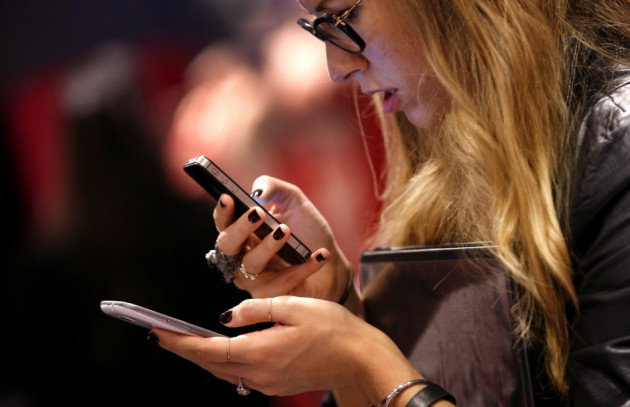 The devices will soon be able to predict their owner's next move and their next purchase, or interpret actions based on what it already knows, claims technology research firm Gartner.
Evolving through four stages called Sync Me, See Me, Know Me and Be Me, smartphones will gradually begin to form a clear understanding of our lives, and how they can be enhanced - but only if the user is willing to hand over more and more personal information.
Research vice president Carolina Milanesi said: "Smartphones are becoming smarter, and will be smarter than you by 2017. If there is heavy traffic, it will wake you up early for a meeting with your boss, or simply send an apology if it is a meeting with your colleague.
"The smartphone will gather contextual information from its calendar, its sensors, the user's location and personal data."
Milanesi's comments came during the Gartner Symposium/ITxpo 2013, held in Barcelona until 14 November.
The analyst said an increase in technology and apps has turned mobile phones into smartphones. "Technology has added features such as cameras, locations and sensors, while apps have connected those to an array of functions that, for the most part, add and improve our day to day life from a social, knowledge, entertainment and productivity point of view."
Milanesi expects future smartphones and their apps to improve over time to the point where they can accurately predict the user's needs, with data collection and response "happening in real time."
At first, it is believed smartphones will help to automate menial tasks, such as organising a calendar. The devices will help with booking your car for an annual service, creating a weekly to-do list and sending birthday greetings to friends.
Secret digital agent
As the realiability of performing such tasks increases, Gartner predicts consumers will be more trusting in their smartphones to do the right thing. By 2017 the research firm believes phones will "become our secret digital agent, but only if we are willing to provide the information they require."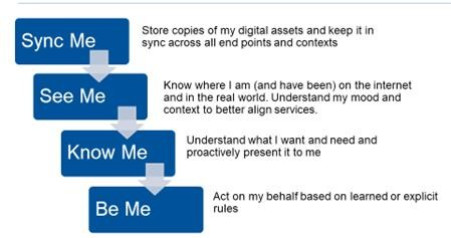 Of the four stages outlined by Gartner (above), smartphones can already Sync and See, but cannot yet Know and Be - at least until technology improves and users feel comfortable in handing over more personal information to help their smartphones better understand their lives. These latter stages are referred to by Gartner as "cognizant computing," which is predicted to be "one of the strongest market forces affecting the entire ecosystems and value chains across IT."
But as smartphones and their services become more intelligent, Gartner warns of battles between hardware and software makers, and expects the blame when these new intelligent services don't work to be aimed at the hardware rather than the cloud-based software.
Gartner predicts: "The battle to own the consumer will intensify as vendors will try and control the data in the cloud, and through the relationship with the users. Hardware vendors will unlikely be credited with the good, but surely be blamed about the ugly when the device fails to deliver.
"The device will be seen as dumb rather than the malfunctioning of the real brain: the cloud."
Privacy
If consumers want more intelligent devices, Gartner warns they will have to hand over more of their personal information than ever before. But the research company predicts that, if the return in the form of an improved user experience outweighs the sharing of personal data, then consumers will do it.
"Consumers tend to give up a lot for convenience. The benefit of certain apps might instigate behaviours that were unthinkable yesterday," the company said.
Milanesi concluded: "Over the next five years, the data that is available about us, our likes and dislikes, our environment and relationships will be used by our devices to grow their relevance and ultimately improve our life."