Smoking Rots Brain more than High Blood Pressure and Being Overweight [VIDEO]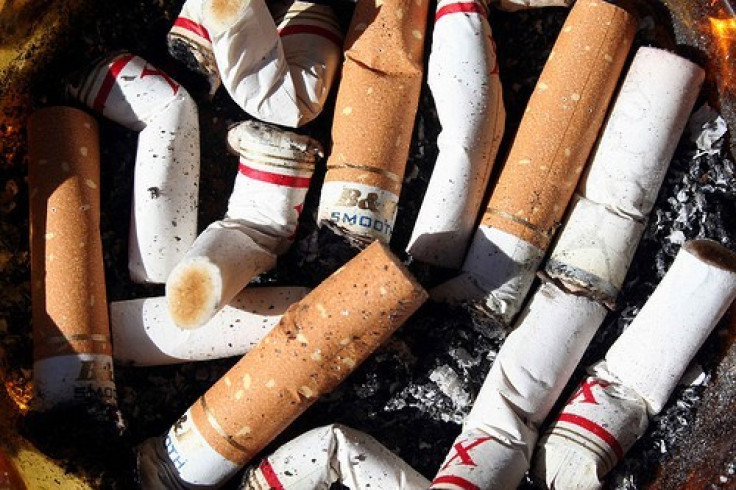 Smoking rots the brain, causing brain damage that affects memory, learning and reasoning, a study has found.
The research, by Kings College London, found smoking is worse for mental health than having high blood pressure or being overweight.
The research; cardiovascular risk factors and cognitive decline in adults aged 50 and over: a population-based cohort study, found the risk of having a heart attack or stroke was associated with cognitive decline.
According to the study, published in the journal Age and Ageing, smokers over the age of 50 who had high blood pressure were at greatest risk of suffering a stroke.
This group also performed poorly on cognitive tasks that tested memory recall, verbal fluency and attention.
A spokesperson from the Alzheimer's Society said: "We all know smoking, high blood pressure, high cholesterol levels and a high BMI is bad for our heart. This research adds to the huge amount of evidence that also suggests they can be bad for our head too.
"One in three people over 65 will develop dementia but there are things people can do to reduce their risk. Eating a balanced diet, maintaining a healthy weight, exercising regularly, getting your blood pressure and cholesterol checked and not smoking can all make a difference."
Dr Simon Ridley, head of research at Alzheimer's Research UK, said: "Research has repeatedly linked smoking and high blood pressure to a greater risk of cognitive decline and dementia, and this study adds further weight to that evidence.
"Cognitive decline as we age can develop into dementia, and unravelling the factors that are linked to this decline could be crucial for finding ways to prevent the condition.
"It would be helpful to see whether the people in the study went on to develop dementia, but these results underline the importance of looking after your cardiovascular health from mid-life."
Study participants had follow-up tests after four and eight years. The study concluded that smoking was the most consistent predictor of cognitive decline.
It also said the impact of high blood pressure on cognitive decline is likely to develop over a longer period of time, so more research may be helpful in this area.
Alex Dregan, one of the study researchers, said: "Cognitive decline becomes more common with ageing and for an increasing number of people interferes with daily functioning and well-being.
"Some older people can become forgetful, have trouble remembering common words or have problems organising daily tasks more than others.
"We have identified a number of risk factors which could be associated with accelerated cognitive decline, all of which, could be modifiable. This offers valuable knowledge for future prevention and treatment interventions."
© Copyright IBTimes 2023. All rights reserved.