20 years ago today, British engineer Neil Papworth typed 'Merry Christmas' into his computer, hit send, and moments later an Orbitel 901 mobile phone beeped, as it received the first SMS text message ever sent.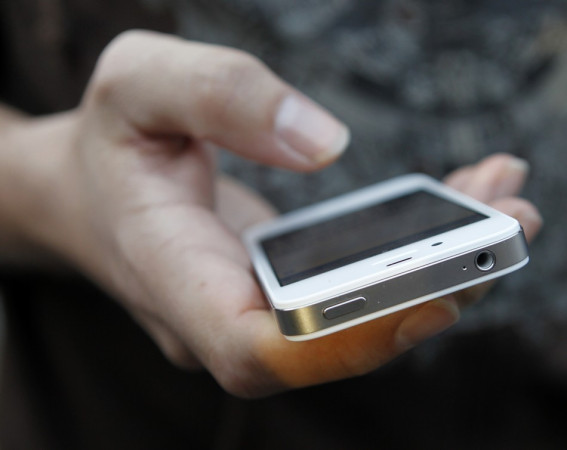 Although his Christmas celebrations were a bit premature, Papworth will go down in history as the first person to send a text, kickstarting what would become a revolution in the way we communicate.
Text messaging had been in development since 1984 and was intended as a way for companies to send simple messages to all of their employees. Papworth, 22 at the time, and his team at Sema Group never thought this form of communication would spread to the consumer world and become what it is today.
"I was a young engineer working on new communications technologies...At the time it didn't seem like a big deal." the engineer told the SMS & Mobile Messaging Association at a gathering to mark the text's 15th anniversary in 2007.
Despite arriving in 1992, text messaging was not widespread until the early 2000s, and back in 1995 mobile phone customers sent, on average, less than one text message each per month.
Now though, texting is enormous, with more than eight trillion messages sent in 2011, or over 15 million every minute.
UK
In the UK last year, each mobile user sent an average of 50 texts per month, and the country as a whole sent over 150 billion messages in 2011, a 17.2 percent increase on 2010 and three times more than in 2006.
Texting is most prolific among 12 to 15-year-olds, who say they send an average of 193 texts every week, almost four times more than the UK average, according to figures released by Ofcom.
According to research conducted by the telecom regulator, 90 percent of 16 to 24-year-olds text on a daily basis, compared to just 67 percent of the same group making daily mobile phone calls.
Despite the huge numbers being thrown around here, texting in the UK is actually on the decline, as consumers turn to other services like Twitter, Facebook and the WhatsApp instant messenger service instead.
At its peak in the fourth quarter of 2011, the UK saw 39.7 billion text messages sent. This fell to 39.1 billion in the first quarter of 2012 and fell again to 38.5 billion in Q2.
These numbers are still vast, but as 39 percent of UK adults now own a smartphone, some will seek alternative ways of keeping in touch - especially those who don't have unlimited texts included in their contract.
Niche service
James Thickett, Ofcom's Director of Research, said: "When texting was first conceived many saw it as nothing more than a niche service.
"But texts have now surpassed traditional phone calls and meeting face to face as the most frequent way of keeping in touch for UK adults, revolutionising the way we socialise, work and network.
"For the first time in the history of mobile phones, SMS volumes are showing signs of decline. However the availability of a wider range of communications tools like instant messaging and social networking sites, mean that people might be sending fewer SMS messages, but they are 'texting' more than ever before."
Some quick stats about the text:
In 2011, 8 trillion texts were sent.
In 2011, 15 million messages were sent every minute.
In 1995, the average user sent one message each month.
In 2011, 12-15 year-olds send an average of 193 messages each week.