Photo-sharing application Snapchat has completed a round of funding which values the profitless Los Angeles company at $800m (£518m).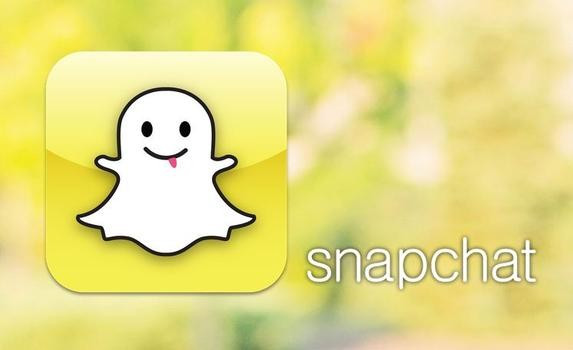 Launched in September 2011, the app, which is available for iOS and Android, has become hugely popular among teenage smartphone users, with 200 million images shared every day, up from 60 million in February.
Lead by Institutional Venture Partners, the Series B funding round raised $60m for the app, which lets users take and share photos with friends, but shared images only appear on the recipient's phone for up to 10 seconds before they are automatically deleted; senders are warned if the recipient takes a screenshot of an image before it disappears.
The app said on its company blog: "We're fortunate to welcome IVP to Team Snapchat as the lead investor in our recent Series B financing. General Catalyst, Benchmark Capital, Lightspeed, Venture Partners, and SV Angel also participated in the round. We are thankful for their belief in the Snapchat community and we look forward to working with them as we continue to grow."
Snapchat received $485,000 in Seed funding in May 2012, followed by a Series A funding round of $12.5m in December 2012, before securing an additional $60m this week, taking the company valuation up to $800m.
To add some context, this is more than the $715m Facebook paid in cash and stock to acquire Instagram less than a year ago.
Speaking of Facebook, it has already seemingly been defeated by Snapchat, as it created a rival self-destructing photo sharing app, Poke, earlier this year, but failed to achieve the popularity Snapchat has experienced.
Snapchat is free to download and use, and does not include any advertising and therefore earns no revenue.
Despite this, IVP general partner Dennis Phelps said in a blog post that the Snapchat funding round was " one of the most competitive financings we have been a part of in years."
Although he could not disclose Snapchat's usage statistics beyond the 200 million figures mentioned above, Phelps said "growth and engagement metrics are off the charts. Seldom have we seen a consumer application with this type of user momentum and excitement. Think Twitter...Think Instagram...Think Pinterest...and Snapchat is just getting started."
The company's statement continued: "Long story short - we're committed to building a big company around an innovative and fun product. And we know we can't do it without you. So thank you for your endless support and enthusiasm...there are some really exciting surprises around the corner."
Earlier this week, Snapchat launched a way for younger children to use the application. SnapKidz allows children under 13, which are banned from the regular Snapchat app, to capture photos and video with a caption, but cannot share the images with their friends.