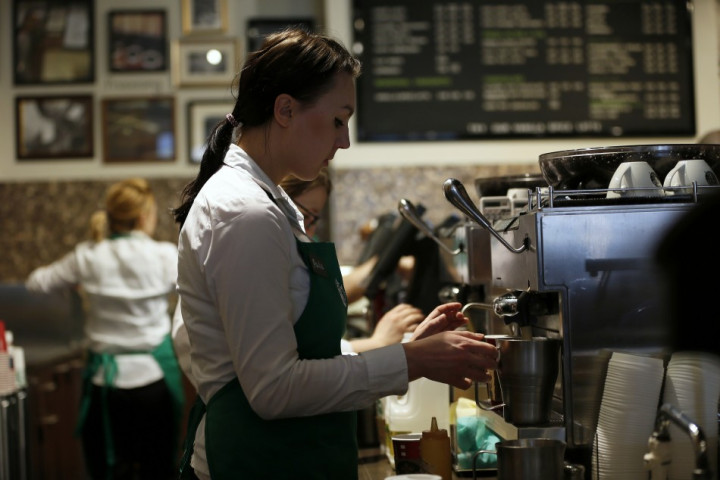 Britain's powerhouse service sector continues to boom, bringing the prospect of a hike in interest rates by the Bank of England even closer.
Markit said its closely-watched purchasing managers index (PMI) for the service sector lifted sharply in July to 59.1 from the previous month's 57.7. The index, compiled from surveys of purchasing managers, is well above the neutral 50 mark which indicates no expansion or contraction in activity.
Services firms account for around three quarters of the UK economy. Their rapid increase in output is a major driving force in the recovery, which will see around 3% GDP growth during 2014 – the fastest pace of any developed Western economy.
And it it's the strength of this recovery that is tempting Bank of England policymakers towards raising the base rate from its record-low 0.5%, where it has sat since 2009 as part of an ultra-loose monetary policy stance to keep banks lending while the economy was weak.
"The sustained strength of [service sector] growth will add to calls for interest rates to start rising later this year," said Chris Williamson, chief economist at Markit.
"However, with prices charged for services rising only very modestly again in July, an absence of inflationary pressures means there is still a strong case for any tightening of policy to be delayed until 2015."
Office for National Statistics (ONS) data shows consumer price inflation at 1.9% in June, just below the Bank of England's 2% target.
The central bank is hesitant to raise rates until both productivity and wages pick up in the economy. Despite employment hitting new highs, and unemployment falling, productivity – output per hour worked – remains sluggish.
And the ONS said wages are growing at an annual rate of 0.7%, well below price inflation, meaning pay is in real terms decline. A pick up in pay is expected to come later in 2014 and increased productivity is hoped to flow from higher wages.
An early rise in rates could chop as much as £2bn off consumer spending because of the higher debt repayments, such as on mortgages or car purchases, that would result.