A Polaroid-style camera that was inspired by the Instagram photography app will run the Android mobile phone operating system when it launches in 2013.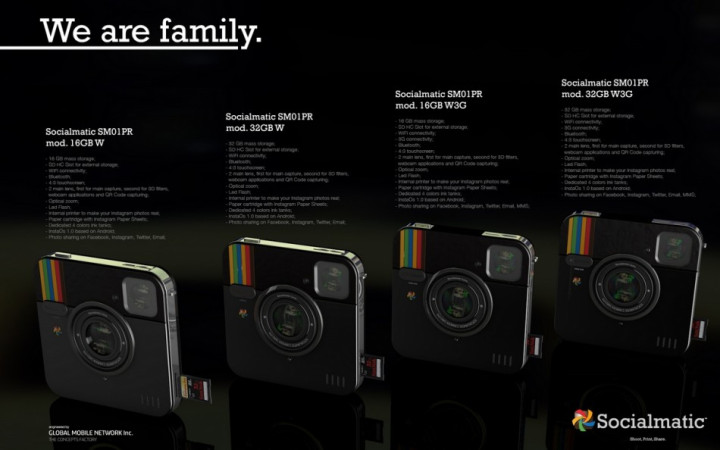 The SM01PR range will use the Android OS and the camera's connectivity to make it easy to share images on Facebook, Instagram, Twitter or by email or MMS message.
Images can also be printed direct from the camera onto an auto-adhesive strip and shared in the real world.
"We've chooses [sic] Android as main OS and now we are creating a new OS substrate to create an amazing experience of photography," creator Antonia De Rosa said on his ADR design website.
Four models of the Socialmatic Camera will be available at launch, featuring 16GB or 32GB of storage with Wi-Fi only or Wi-Fi and 3G options.
The device will also feature a slot for an SD card to expand the memory beyond the 32GB internal storage.
De Rosa confirmed that the project is not involved in any official partnership with Instagram or Facebook.
"For this matter, the official name of the project is Socialmatic and not Instagram Socialmatic," he wrote.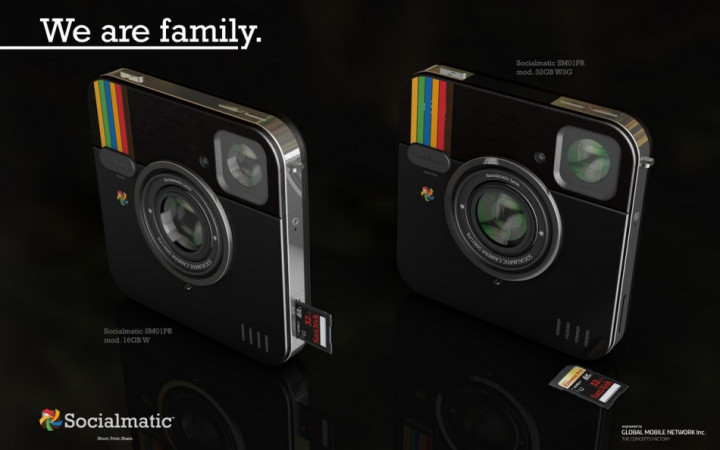 In a previous interview with IBTimes UK he said the Socialmatic name would still be used, despite it already being the name of a social bookmarking system.
De Rosa also reiterated his warning that Socialmatic is not yet available for pre-order, despite some internet sites claiming it is.
"Please deny all the invitations to pre-order this product. Please follow only the official channels," he said.
Socialmatic is working with Global Mobile Network Inc to produce the camera.
The number of features has slowly increased since the company started building a prototype, although the Polaroid-style printer, 3G access and SD card have not yet increased the size of the camera in the concept images that have been produced.
The project raised $5,872 of the planned $50,000 on crowd funding website Indiegogo before private investors took over.