Solar-powered boat capable of 20kph invented by Vietnamese farmers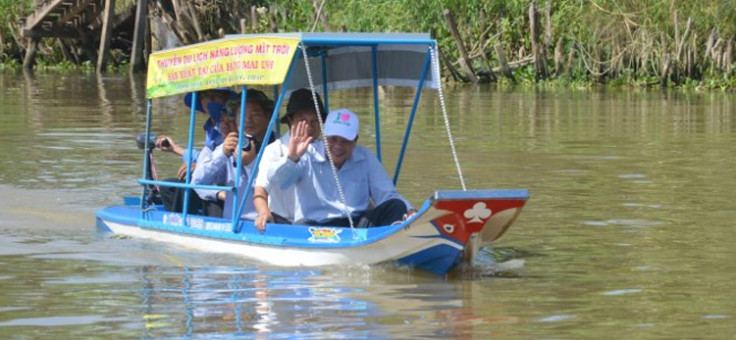 Four Vietnamese farmers have invented a solar-powered boat in Dong Thap Province in the Mekong Delta of Vietnam that will be rolled out across their province.
The boat can travel at speeds of 20kph silently and produces no pollution with a solar-powered battery that lasts for three hours, according to Toui Tre News.
It requires two panels to receive solar power, two batteries that store the solar energy, an engine with five forward gears and two reverse gears.
The farmers, Huynh Thien Liem, Nguyen Van Dung, Huynh Van Trang, and Thai Van Hoang, built the boat without any technical blueprint in a field and then tested it on local rivers.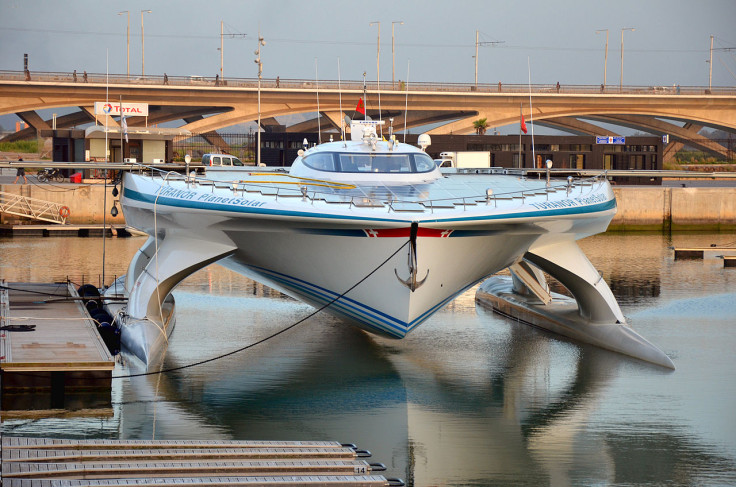 This is the MS Turanor PlanetSolar, the largest solar-powered boat in the world that is a scientific research platform
Maxim Massalitin, Wikimedia Commons
It proved so successful that state officials paid a visit and were so impressed that they have now put down a large order for similar boats to be used for tourists at the Tram Chim National Park in Dong Thap Province.
Although solar powered boats do exist, they are mostly built by boating enthusiasts.
In 2014, Solar1 held the first ever solar boat races on open water in Monte Carlo, which is now an annual competition seeking to promote carbon-free boats.
In the US, the Metropolitan Water District of Southern California has been holding the Solar Cup solar-powered boat competition since 2002 for high school students as part of their campaign to educate youths about being environmentally responsible.
Another famous solar-powered boat is the MS Turanor PlanetSolar – a huge eco-friendly vessel belonging to the University of Geneva.
With a top speed of 14 knots, it is powered by 512sqm of photovoltaic panels that charge six blocks of lithium-ion batteries, and the vessel is used by scientists to research pollution-free vehicles and to highlight environmental causes around the world.
© Copyright IBTimes 2023. All rights reserved.