A solar-powered plane has begun its six-day voyage over the Pacific – the most ambitious leg of a quest to orbit the world with any petrol.
Swiss pilot Andre Borscheberg took off in the ground-breaking Solar Impulse 2 from China at 2.39am.
His 5.079-mile (8,173km) journey from Nanjing to Hawaii is the lengthiest and most dangerous of 12 fights powered only by the Sun.
"This is the moment of truth," the 62-year-old told Sky News. I cross my fingers and I hope to cross the Pacific. We have a good weather window, which means we have a stable corridor to reach Hawaii. For the Pacific, I need to be ready for the unknown. I'm not sure how Si2 will behave over so many days and nights."
No ship or plane is trailing Solar Impulse 2 – and any failure would prompt a parachute descent with a life raft into the ocean.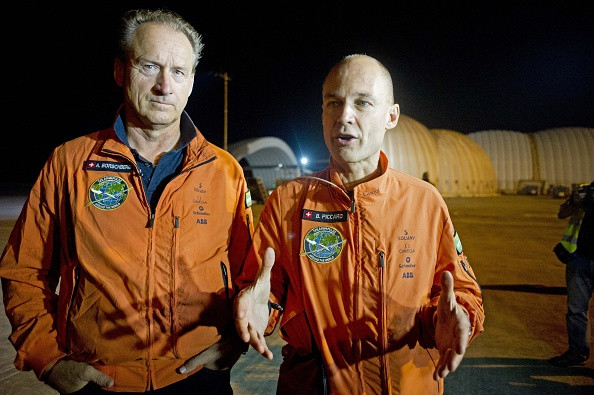 Borschberg and fellow Swiss Pilot, Bertrand Piccard are taking turns to the fly the plane during a five-month journey aimed at promoting renewable energy use.
Their aim "to change our mindset regarding the enormous potential of clean technologies and renewable energies" was born 16 years ago.
The mission itself began in Abu Dhabi in March.
After Hawaii, the plan is for Piccard to pilot the aircraft to Phoenix in Arizona.