Two Childern and a Pregnant Woman Killed in Somalia by Shells from Kenyan Warship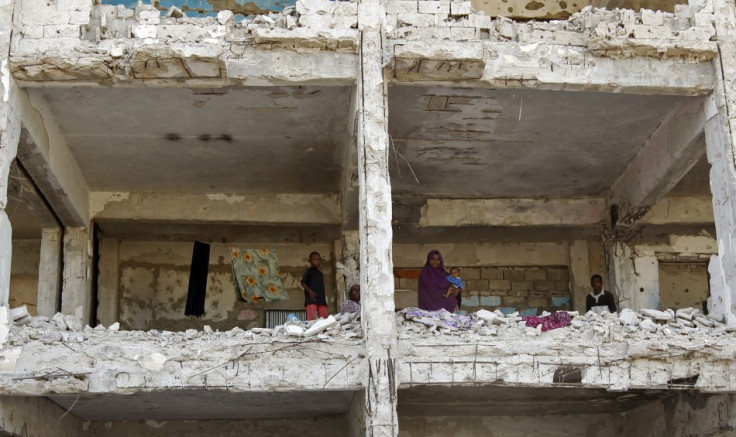 Two children and a pregnant woman have reportedly been killed by shells from a Kenyan naval ship targeting Islamic militants in Somalia.
The children, aged 11 and 15, and the woman died in two separate houses in the Somali port town of Kismayo. The children's father and brother, who were sitting outside one of the houses, were wounded when the shells hit.
Kenyan military authorities have confirmed that shells were fired at al-Shabaab rebels, who currently control the town.
Human Rights Watch (HRW) has urged the Kenyan government to open an investigation on the incident. Leslie Lefkow, the organisation's deputy Africa director, said:
"Kenya, al-Shabaab and all other forces in this conflict need to act to minimize civilian harm. While the details of this incident remain murky, it was the civilians who paid the price."
A history of violence
Kenyan troops have been conducting operations against al-Shabaab in Somalia since October 2011.
Shortly after the commencement of operations, an air strike on a refugee camp in southern Somalia killed five people, including three children. Kenya has denied responsibility for the attack.
In December, 15 civilians were killed in bombings by the Kenyan army on a Somali village controlled by al-Shabaab, near the border between the two countries.
The recent death of Ethiopia Prime Minister Meles Zenawi has been welcomed by al-Shabaab. A spokesperson told Reuters: "We are very glad about Meles' death. Ethiopia is sure to collapse."
© Copyright IBTimes 2023. All rights reserved.