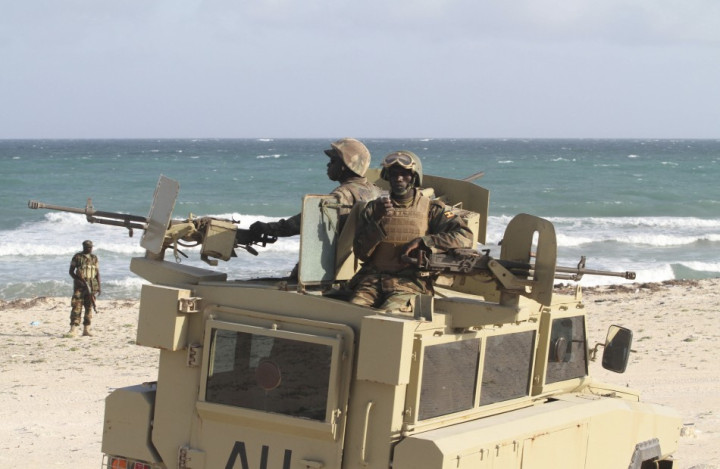 African Union (AU) soldiers have driven out rebel fighters from the southern Somalian city of Kismayo - the last major stronghold of al-Shabab, an Islamist terrorist group, in the region, reports claimed.
Military officials said that al-Shabab fighters who controlled the city have been driven away from the centre.
"Kismayo fell to Kenyan Defence Forces and Somali government troops," spokesman Cyrus Oguna told Kenya's Citizen television.
Several hundred AU soldiers attacked from the sea after staging an early-morning amphibious assault on Kismayo's main beach.
Fights were continuing in some areas but AU troops were reportedly advancing with little resistance.
Kismayo is a strategic location for al-Shabab as its port is used to ship in armies and supplies and to generate revenue through charcoal exports.
"We cannot give casualty figures at the moment, the damage has not been assessed, but I can tell you our forces are already in Kismayo," Oguna told the BBC.
"There are some parts that will still be under the control of al-Shabab because we only got there a couple of hours ago, and Kismayo is a big city."
Al-Shabab denied it had lost control, however.
"We sent our fighters to push them back and they are still at that position. Kismayo is under the full control of al-Shabab," spokesman Abdulaziz Abu Musab told Al Jazeera.
In the last 12 months the African Union has driven out al-Shabab, which is aligned with al-Qaida, from most Somali towns, including the capital Mogadishu.
Kismayo, a city of 200,000 people, was the last major connurbation under the Islamists' control but they are still active across large swathes of the countryside.
Earlier this month Somalia held its first presidential elections after decades of civil war.
President Hassan Sheikh Mohamud escaped a suicide bomb attack by al-Shabab in Mogadishu just two days after the election.