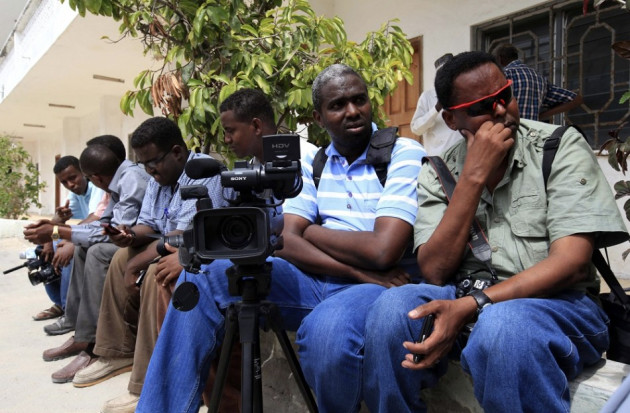 A Somali court has sentenced a woman who claimed that she was raped to house arrest and jailed two journalists who reported her story.
The court in the capital of Mogadishu sentenced the reporters to one year in prison after finding them guilty of defamation and insulting state institutions.
Judge Hashi Elmi Nur said that the victim, 19, will spend six months confined to her home as punishment for defamation and lying.
"The manager of Radio Shabelle, Abdilmalik Yusuf, was found guilty of offending state institutions, and therefore will serve a prison term of one year," the judge told the court.
"Journalist Mohamed Bashir was found guilty of defamation and making false rape accusations, so he is given a six-month jail term."
Human Rights Watch called on the Somalian government to review a case in August where a woman who claimed that she had been gang-raped by African Union soldiers was held for questioning by police instead of being helped.
The NGO said that the response to the incident had "been marred by mismanagement, opacity, and the harassment of the female rape survivor and support service providers".
The response "points to security officials trying to silence both those who report the pervasive problem of sexual violence and those who help rape survivors", HRW continued.
Rape, and reporting it, is a sensitive topic in Somalia. Another woman was jailed earlier in 2013 after she spoke out about rape to journalists.