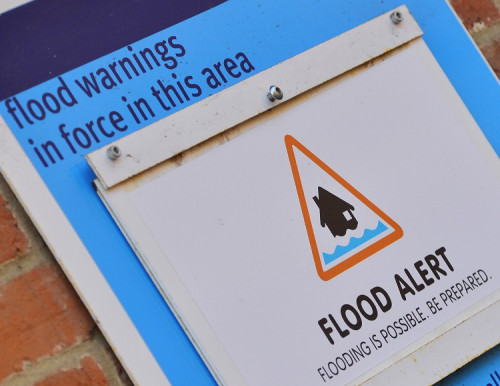 Parts of Somerset have declared a "major incident" as floodwaters have failed to recede several weeks after being hit by severe flooding.
Council chiefs have hit out at government agencies and the Environment Agency for failing to help. Some villages have been underwater for three weeks – with more heavy rain and flooding forecast for the coming days.
Residents in the village of Muchelney have been cut off for three weeks and have been reliant on volunteers in boats for supplies.
Sedgemoor District Council has declared a "major incident" on the Somerset Levels, with most of the area remaining under water. The area runs south from the Mendip Hills to the Blackdown Hills in Somerset.
Somerset County Council and Sedgemoor District Council have pledged £500,000 to cover the cost of dredging the flooded rivers on the Somerset Levels. But Council chief John Osman said they needed even more support and funding before people could return to their flooded homes.
He told Sky News: "It's been a difficult time. We've been under water for three weeks now. We've got the Environment Agency and Defra listening but not taking enough action. What I need is some money and some national support saying 'we're going to start dredging and start pumping'."
Meanwhile the Met Office has issued an amber warning of more heavy rain for the South West on Sunday. An additional yellow alert is in place for another spell of wet and stormy weather from the west in southern England, southern Wales, central Scotland and Northern Ireland.
Forecasters said up to 2cm was predicted and they highlighted the Somerset Levels, which they said should be prepared for further flooding.
Osman added: "There's no let-up in the rain coming down. The water levels on the moorlands are rising. We are getting towards breaking point."