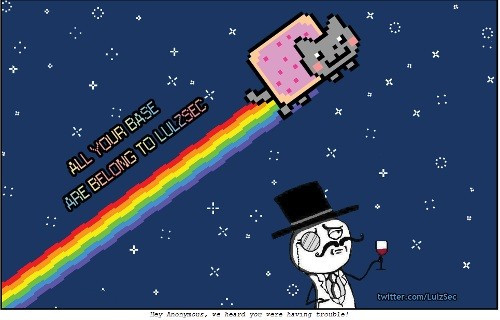 As the hacker group LulzSec continues to batter at Sony's cyber-gates, the company today announced the full restoration of its PlayStation Network.
The news comes as the company finally restored functionality to its Qriocity music service in all regions save Japan.
The service was initially closed after an as yet unidentified group of hackers mounted a successful cyber attack on its network in April. The attack left up to 100 million Sony users account and billing information compromised, forcing Sony to shut down the PSN and all its related services.
Seven weeks on, as the company finally restores full service to its network, Sony's troubles with cyber security have continued as the hacker collective LulzSec have mounted a continued campaign against it.
The attacks started late last month and saw the group attack both its sonypictures.com website and BMG music department. In both cases the group posted stolen files taken during the raids as proof of the attacks. Sony has since confirmed LulzSec's first attack on sonypictures.com as authentic.
In a statement posted on its website just after the first attack the group cited Sony's handling of the PSN crisis and continuing weak security as its motivation for the hack.
"Our goal here is not to come across as master hackers, hence what we're about to reveal: SonyPictures.com was owned by a very simple SQL injection, one of the most primitive and common vulnerabilities, as we should all know by now.
"From a single injection, we accessed EVERYTHING. Why do you put such faith in a company that allows itself to become open to these simple attacks?"
The post continued, "What's worse is that every bit of data we took wasn't encrypted. Sony stored over 1,000,000 passwords of its customers in plaintext, which means it's just a matter of taking it. This is disgraceful and insecure: they were asking for it."
In its latest attack on BMG the group reiterated this sentiment posting, "We've recently bought a copy of this great new game called 'Hackers vs Sony,' but we're unable to play it online due to [PlayStation Network] being obliterated.
"So we decided to play offline mode for a while and got quite a few trophies. Our latest goal is 'Hack Sony 5 Times,' so please find enclosed our 5th Sony hack.
"ACHIEVEMENT UNLOCKED: HACK SONY 6 TIMES! Oh damn, we just did it again, please also find enclosed internal network maps of Sony BMG".
Whether the fact that Sony has finally restored full service to its PSN will deter LulzSec from mounting similar future attacks on the company's networks remains to be seen.