The company which kicked off the current smartwatch craze, Pebble, has launched a premium version of it product called the Pebble Steel.
As the name suggests, the new watch has a metal frame and strap, and will look to capture a segment of the market which may have been put off by the sporty look of the original.
The new watch builds on the success of the original, which launched on crowd-funding website Kickstarter. In 2013 the company says it shipped 300,000 of the original Pebble smartwatch, which connects to your smartphone to give you notifications for text messages, phone calls etc.
The new watch is available to order now and will cost $249, which is $100 more than the original. The original will remain on sale for $150 and create a family of wearable technology.
Two models
Launched at CES in Las Vegas on Monday, where the original was launched in 2013, the Pebble Steel comes in two models, Brushed Stainless and Black Matte, both of which are smaller and thinner than the original, though slightly heavier. Pebble say it is constructed of "forged and CNC-machined stainless steel."
The phone will still feature the same ePaper display, week-long battery life and waterproof design (up to 5 atmospheres) but now has a toughened Gorilla Glass exterior.
The Pebble Steel comes with two straps in the box, a leather strap is included with both models, along with a metal strap to match the watch's black or silver finish.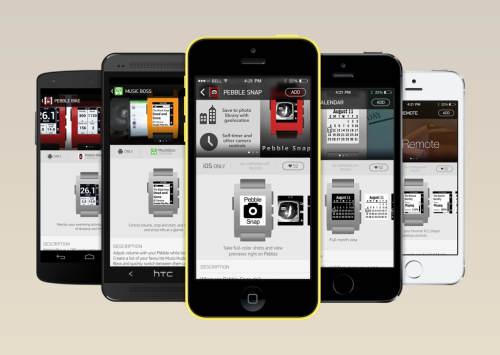 Pebble has also announced the launch of a centralised app store which will sit within the current Pebble app on you smartphone and allow users to discover new apps as well as watch faces which they can download to update their phones.
Until now, people using the Pebble watch had to use third party resources like MyPebbleFaces to dicsover third-party apps. Pebble says that so far 3 million apps and watch faces have been downloaded.
The new app store will be available on both models of the Pebble by the end of January, with Pebble curating the apps and promoting the most interesting apps and watch faces.
For all IBTimes UK coverage from Las Vegas, make sure to visit our CES 2014 hub.