Sony is taking the fight to Amazon by launching the Reader Store UK selling ebooks through a new application for PC, Mac, Android and the Sony Reader.
Previously, Sony Reader owners in the UK had to buy books from other stores like Feedbooks.com and the Gutenberg Project, but now the Reader Store is open for business on Mac, PC and Android, as well as the Sony Reader to UK customers.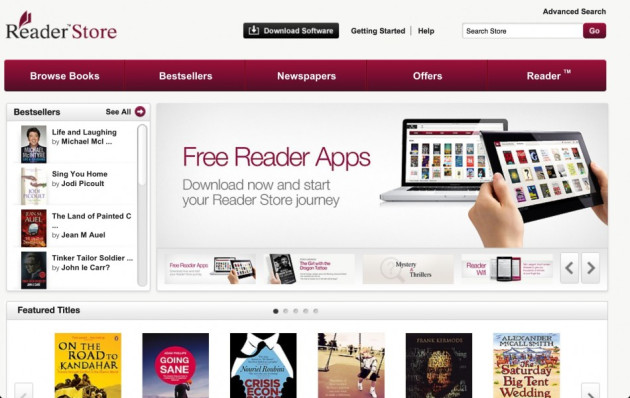 "Reader Store is a purpose-built eBookstore that brings UK customers a wide range of local and international eBooks, spanning bestsellers, classics, new authors and more," Sony said.
Sony's ebook store is opening on the same day as the London Book Fair and brings competition to Amazon's market-leading Kindle store, as well as offerings from Waterstones and WH Smith.
The company added: "Offering a simple, dedicated eBook shopping experience, Reader Store also gives the publishing industry an exciting new channel to offer eBook titles to a wider audience."
Along with fiction and non-fiction the Reader Store sells subscriptions to the Guardian and Daily Mail, with individual newspapers costing 99p and monthly subscriptions costing £9.99 and £8.99 respectively.
Book prices range from 99p to £12.99 and on initial inspection appear to be very similar to the Kindle Store, with a select few bestsellers - such as The Sixth Man and The Blackhouse - costing notably more in the Sony store.
All books on Reader Store are sold in the open, industry-standard ePUB format so they can be viewed on a wide range of devices, not just Sony's Reader - though not of course on the Amazon Kindle.
While Reader Store UK can be viewed through any internet browser, ebooks can only be downloaded through one of Sony's new applications available for PC and Mac, and for Android through the Google Play store.