Retailer Gamestop has put a 29 December release date on pre-orders of the PlayStation 4 though this has yet to be confirmed by Sony.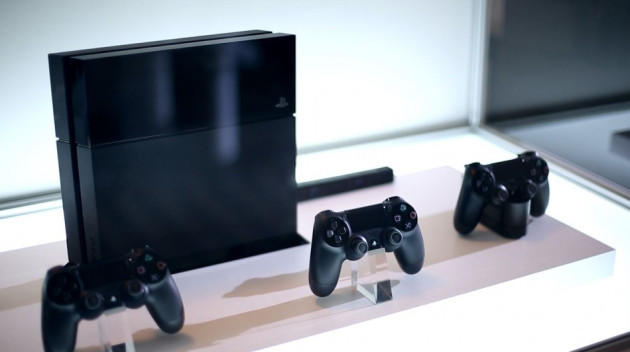 Despite many rumours suggesting Sony's PlayStation 4 console would get a November release, retailer GameStop has put a spanner in the works for all UK gamers hoping to find one sitting beneath their Christmas tree this December.
Those pre-ordering the next-gen console through the retailer's website won't find a release date on the pre-order main page, but as soon as you proceed through to the transaction process, the release date of 29 December can be seen within the product summary in the buyer's shopping cart section.
Leading retailers such as Amazon, Game UK and Ebay are refraining from giving buyers a concrete launch date, with most stating 'To Be Announced' for the console's release. The official PlayStation 4 website itself states: Reserve your PS4 now and it will be shipped at the release date around the end of 2013."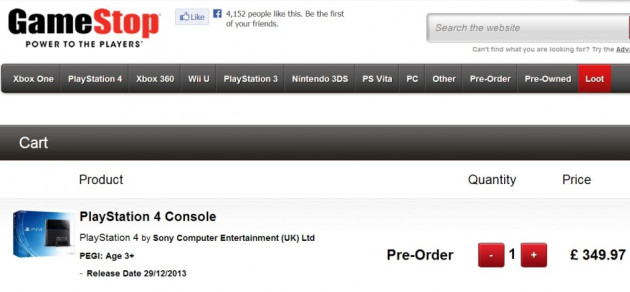 Online reailers are well known for using placeholder dates in a bid to entice customers, but whether this is actually the date GameStop has been given by Sony, or one dreamed up by the retailer itself is very unclear.
Earlier this week Amazon announced that UK gamers pre-ordering the console after 6 August cannot be guaranteed to receive the PS4 on release day - whenever that happens to be - suggesting high levels of pre-orders (or a limited production run for the first wave of consoles.)
"Please note - due to high demand, orders placed for this PlayStation 4 console from August 6 may be received after release date. We will ship orders as soon as we receive sufficient inventory," states the website's PlayStation 4 pre-order page.
Shop To, another online retailer, shows a similar statement on its pre-order page, though this time it relates to the pricing of the PS4, which Sony announced at E3 would be £349: "All information on this product page, including our price, is subject to change. Normal pre-order price promise does not apply to this product at this time. Price may change pending full details from Sony," stated the website.