Sony SmartBand Talk: Hands-Ons Review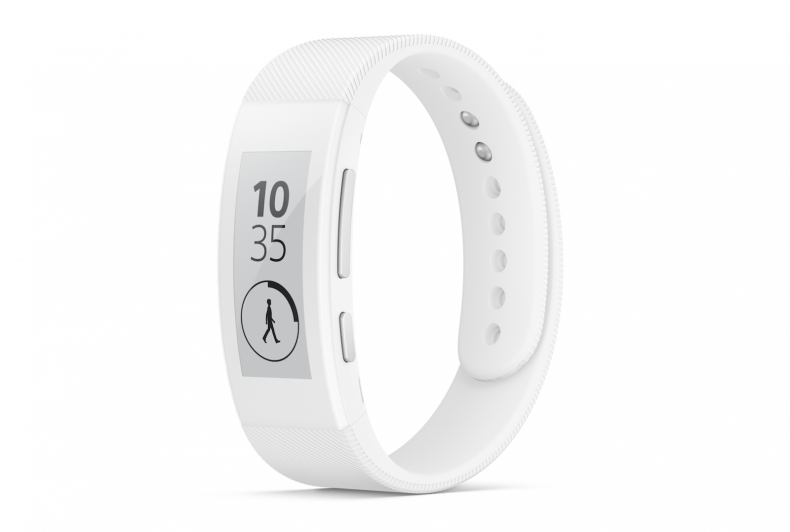 Key Features
1.4in e-ink display

Accelerometer, altimeter, speaker & microphone

NFC, Bluetooth

26g (core and strap)

Waterproof/Dustproof

Three-day battery life

Price: €159
Sony SmartBand Talk
Sony launched its first fitness tracker, the SmartBand earlier this year. It joined a plethora of other devices from major manufacturers like LG as they tried to cash in on the market dominated by companies like Fitbit and Nike.
Eight months down the line and Sony is back with an update to the SmartBand, this time adding a 1.4in e-ink screen and the ability to make and take calls directly from your wrist.
Launched at the IFA trade show alongside Sony's new watch, the SmartWatch 3, I managed to get a look at the new fitness tracker ahead of its unveiling in Germany.
---
SmartBand Talk: Design
---
The SmartBand Talk looks a lot like the original SmartBand with the device comprised of a waterproof, plastic strap and the core, which now features an e-ink screen.
The design is minimalist and appealing, and the strap fits neatly on your wrist. The option to change the colour of the strap is also a nice option (red, blue, pink and lime options are available aside from the more prosaic black and white) though at €25 a pop you won't want to be changing your mind too many times.
---
SmartBand Talk: E-Ink Screen
---
An e-ink screen on a fitness tracker seems to be a smart move. Low power, always-on and easily readable in sunlight are all big benefits for these devices.
The 1.4in, curved e-ink screen on the SmartBand Talk looks great and is big enough to show you enough information relating to how active you've been or see notifications relating to calls and/or messages.
We were unable to test the screen in direct sunlight, but are confident it would fare a lot better than most smartwatch screens do.
---
SmartBand Talk: Features
---
The SmartBand Talk's big update (apart from the addition of the e-ink screen of course) is the ability to make and take phone calls on your wrist.
One paired with your smartphone, incoming calls will see the SmartBand Talk vibrate and answering can be done by tapping th screen or using a pre-defined gesture such as snapping your fingers - a system that worked very well in our limited testing and can also be used to control music playback.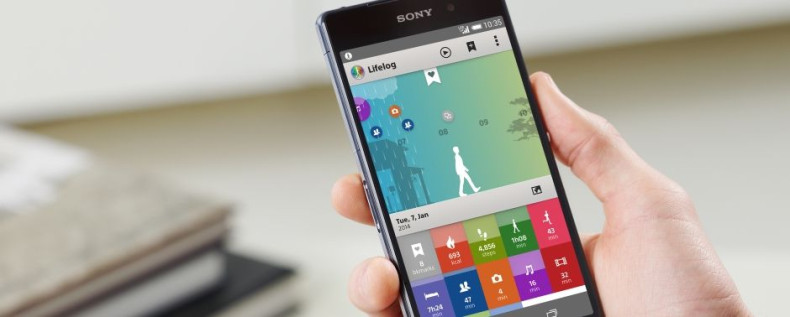 How good the call experience is - even with the addition of HD Voice technology - is unclear but we're not too confident that it will be a good one.
It may be a feature you use to quickly answer calls you need to take but not a feature you will use to make extended calls in busy or noisy environments.
Elsewhere Sony has added an altimeter so you can see how many steps you have climbed each day, and you are also able to control media playback more easily that you were with the original tracker.
There is now also auto sleep detection which means you don't have to remember to put your SmartBand Talk in sleep mode when you go to bed.
As for battery life, Sony told me users were going to get 5 days of use from a single charge, but according to the official spec sheet, that's dropped to three days. Guess we'll have to wait and see in testing what the real battery life is.
---
SmartBand Talk: Software
---
Sony's LifeLog app is at the centre of the SmartBand Talk experience, tracking everything you do and letting you set daily goals for distance travelled etc.
These stats will be displayed on the new e-ink screen and you will be able to customise what you see on the screen (steps, distance, time).
---
SmartBand Talk: Price and Release Date
---
The SmartBand Talk will be launched in October and will cost €159 (£126).
---
SmartBand Talk: First Impressions
---
The SmartBand was an attractive product that did its job competently. The SmartBand Talk builds on that adding the e-ink screen which is a great update, and the ability to make and take phone calls which is open to debate.
The SmartBand Talk will be £40 more expensive than the original and puts it in the same price bracket as the Jawbone Up 24.
The SmartBand Talk sits right in the middle of a smartwatch and basic fitness tracker but whether there is a market for such a device is not clear.