Sony has unveiled its convertible Ultrabook, the Vaio Duo 11, which can be used as an Ultrabook and a tablet.
With Windows 8 featuring a start screen (we can't called it Metro remember) which screams "TOUCH ME", it was inevitable that manufacturers would go down the convertible laptop/tablet route and at IFA 2012 we're beginning to see the results.
Asus has already shown off a range of form factors including one, featuring two screens that can be used independently of each other, and at the same time - and now Sony is getting in on the act.
Sony's Vaio Duo 11 features a sliding mechanism - which the Japanese company calls Surf Slider - which allows the screen to be slide up to turn a tablet into an Ultrabook.
Closed, the user will tap away on the 11.6in Full HD screen, with a resolution of 1920 x 1080 which uses Sony's own OptiContrast technology which promises great viewing angles and better viewing in bright conditions.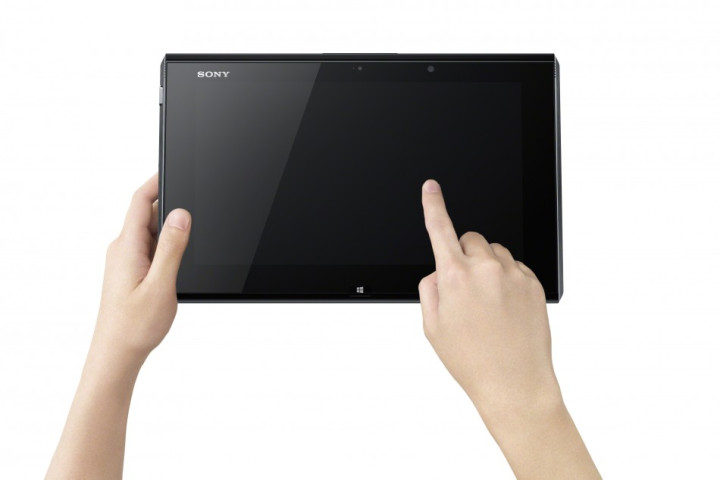 Helping you control the interface on-screen will be a digitizer stylus pen which comes with a range of tips to give you more options in terms of harder or softer writing feel. There's no holder for the pen which is pity, unless that is, you opt for the sheet battery which includes a holder.
The Vaio Duo 11 is powered by third generation Intel Core processors, ranging from Core i3 all the way up to Core i7. It will be available with either Windows 8 or Windows 8 Pro and can be configured with up to 8GB of RAM.
In terms of storage the hybrid will be available with either 128GB SSD or 256GB SSD.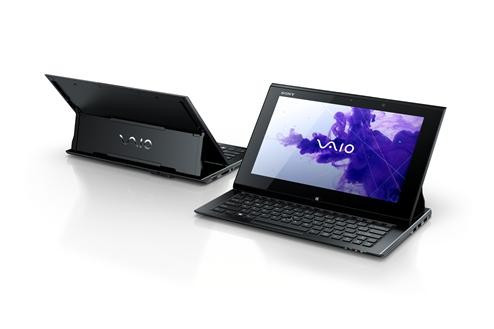 Connectivity seems excellent with two USB 3.0 ports; HDMI, Ethernet and VGA ports; a combined Memory Stick Duo/SD card port; as well as Bluetooth 4.0 and Wi-Fi N. You'll also get front and rear cameras as well as NFC, GPS, accelerometer and digital compass.
The laptop/tablet measures 320 x 199 x 17.85mm and weighs in at just 1.3kg.
The Vaio Duo II will be available in selected countries in October, when Windows 8 will finally launch but there is no word on pricing yet.