Sony has officially announced its Vaio T11 and T13 Ultrabook laptops, the company's first entry into the Ultrabook market, with the slim laptops pegged for a release date in late May or early June 2012.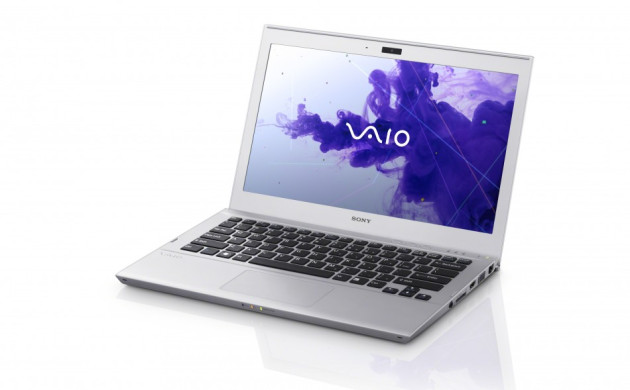 The new Sony T Series laptops are the Japanese company's first entry in to the Ultrabook market, with the Vaio T13 measuring in at 226mm x 17.8mm x 323mm and weighing approximately 1.6kg with the standard battery.
Based on official announcements made around the world it seems the ultra slim laptops will be arriving in the United States first.
The American press release claims the Sony Vaio T Series Ultrabook is "available from this month", while the UK announcement says it will be available from early June 2012.
As their names suggest the Sony Vaio T11 ultrabook has an 11.6in LED screen, while the Sony Vaio T13 has a 13.3in display.
The T Series ultrabooks include Intel Core i3 low voltage processors, with the press release saying it will have the "latest generation Core processors". However those of you getting excited that the T Series will come with Ivy Bridge processors will be disappointed as the spec sheets list Sandy Bridge chips. You will also get a choice of either SSD memory or a combination of HDD/SSD drives, all housed in an aluminium and magnesium chassis.
Sony says the laptops will boot "in seconds" thanks to Rapid Wake + Eco technology and the SSD models will offer up to nine hours of battery life.
Closing the lid will also put the T Series ultrabooks into an energy-efficient sleep, storing data for up to 90 days without running out of power.
Smartphones plugged into the Ultrabooks' USB connections can also draw power from the T Series laptops, even when the computer is switched off or in sleep mode.
Other features include HDMI, VGA, RJ45, SD/MMC interfaces, a built-in HD web camera and xLOUD and Clear Phase technologies to boost volume levels without distortion. No pricing has been announced by Sony as of yet.