Sony's long rumoured Xperia Honami handset is expected to be unveiled at the forthcoming IFA 2013 press event, after a recent press invitation surfaced online.
"You are invited to the IFA 2013 Sony Press Conference and exclusive booth unveiling," says Sony's invitation.
The press event is scheduled for 4 September 2013 (two days before the official launch of IFA 2013) in Berlin from 4.15pm to 5pm.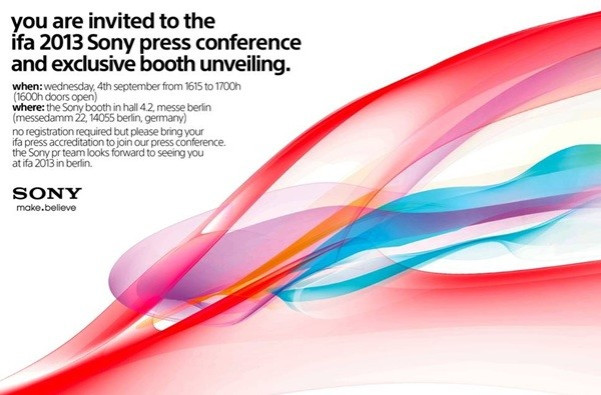 Rumours suggest that Sony has something up its sleeve, other than Xperia Honami.
One possibility is that Sony could reveal its Xperia tablet for European markets at IFA 2013. Some mid-range smartphones might also be revealed instead of the Cybershot branded Xperia Honami.
Sony's Xperia L4 Togari is also surrounded by rumours regarding its release date. Since many of its features are undercover, it is considered far from ready for market.
Recent screenshot leaks of Sony Xperia Honami by Android Geeks have added weight to rumours of its imminent release. Besides the Togari L4 and Xperia Honami handsets, no other Sony devices are thought to be close to making a public debut.
According to rumour, the Sony Xperia Honami will have a 5in full HD display, Snapdragon 800 CPU processor along with four Krait 400 cores running at 2.3 Ghz and Adreno 320 GPU are said to be carried by the device.
The handset's key feature is its 20 megapixel camera according to Know Your Mobile.
Sony Xperia Honami is ex[ected to fall in the same price range as the Xperia Z.