Sony has followed Huawei and Samsung by insisting bigger is better with the new Xperia Z Ultra, which has a huge 6.4in screen, yet is slimmer than the iPhone 5.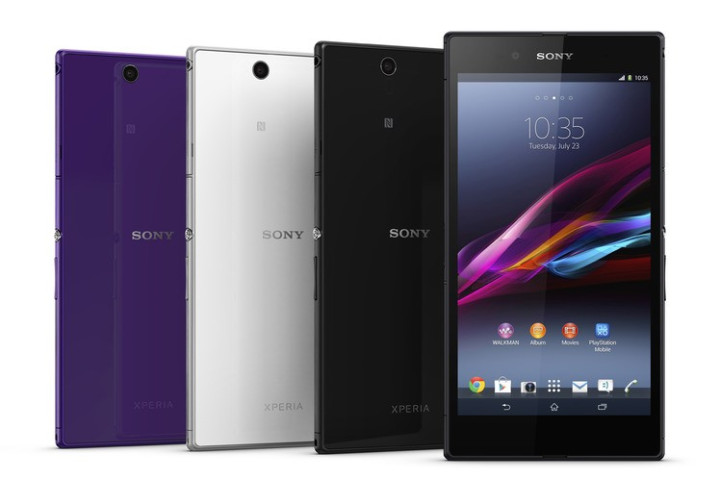 Running Android 4.2 with Sony's own user interface draped over the top, the Z Ultra has a full HD 1920 x 1080 resolution screen, a large 3,000mAh battery, is just 6.5mm thick and weighs 212 grams.
Sony claims it is the world's thinnest large-screen smartphone, and it is less than 1mm thicker than the world's thinnest phone of any screen size, which is currently the Huawei Ascend P6, announced in London last week.
Announced at joint events in Shanghai and London, the Xperia Z Ultra comes hot on the heels of the 7in Huawei MediaPad 7 Vogue and 8in Samsung Galaxy Note 8.0, both of which can make phone calls.
Aware that users may feel uncomfortable holding a tablet-sized phone to their face, Sony has also announced a Bluetooth companion headset with the Ultra Z. Called the SBH52, the device is a Bluetooth receiver which clips to your clothing and lets you take calls or listen to music either by holding it to your ear like a regular phone, or by attaching headphones.
Sony says the receiver connects to the phone via NFC - just tap the two devices together - and it is also splash proof, so should survive being worn on a rainy day.
Although an inch larger, the Xperia Z Ultra will be closely compared to the Samsung Galaxy Note 2, and recognising this Sony has given its new phone handwriting recognition, making the screen compatible with capacitive styluses or any metal pen with a tip more than 1mm wide. Unlike the Samsung, Sony has opted not to include a stylus with the Xperia Z Ultra.
Borrowing a feature from the 5in Xperia Z, the new model is water and dust proof, while inside you'll find a quad-core Qualcomm Snapdragon 800 chipset clocked at 2.2GHz, 2GB of RAM, 16GB of storage (plus microSD card slot), and an 8-megapixel camera.
That rear camera offers face detection, HDR (high dynamic range), burst shooting and all other features present on the smaller Xperia Z; it is joined by a 2-megapixel sensor on the front for video calls.
Like the Samsung Galaxy S4 Active, Sony has made the headphone jack of its Z Ultra waterproof, so there's no need to install rubber seals to keep everything watertight.
Sony is yet to announce a price or release date for the Xperia Z Ultra, but it looks like the second half of 2013 will be awash with super-size smartphones bridging the gap between phone and tablet.