Key Features:
16GB storage with 2GB RAM
Sony Xperia Z Ultra Review
Sony's entry into the Galaxy Note-dominated 'phablet' market can be summed up by the reaction of people when you pull the thing from your pocket. And that, without exception, was laughter in my case.
It's not surprising. The 'phone' is huge. It has a 6.4in screen and has more in common with a tablet than a smartphone. Using it to make phone calls make you feel less like someone on the cutting edge of technology and more like Dom Joly.
The thing is, apart from the core functions of a phone, the Xperia Z is a great device. But is it good enough that you'll be willing to look like a bit of a berk in order to use it? Let's find out.
Xperia Z Ultra: Design
The Ultra fits neatly in between the other two devices in the Xperia Z range - the 5in Xperia Z smartphone and the 10in Xperia Tablet Z, retaining a similar design language and the waterproof credentials which differentiates the products from other Android devices.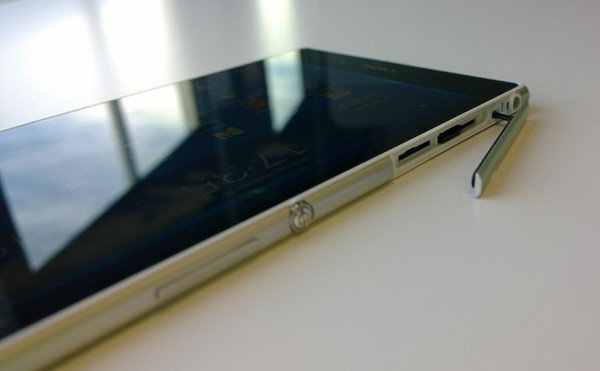 Considering the Xperia Z Ultra has a huge 6.4in screen, it is remarkably thin and light, measuring just 6.5mm thin and weighing in at 212g. This feat of engineering should not go unnoticed and whatever your friends may say about the size of your phone, they should also recognise how well built it is.
Like the rest of the range, all the ports around the edges are covered in fiddly flaps, including the microSD and SIM card slots and the microUSB charging port. This is all in the name of waterproofness, though Sony has left the headphone jack exposed with a new coating technique meaning it remains waterproof.
While it may seem like only a small thing, this is a vast improvement over the Xperia Z, as the process of opening a flap every time you want to plug in your headphones is a major annoyance.
However well-built the phone is, the simple fact remains, the Xperia Z Ultra is just too big. It is unwieldy and the angular design makes it all the harder to hold comfortably in one hand or store in your pocket. Indeed I found that I don't possess pockets deep enough to hold the Ultra comfortably.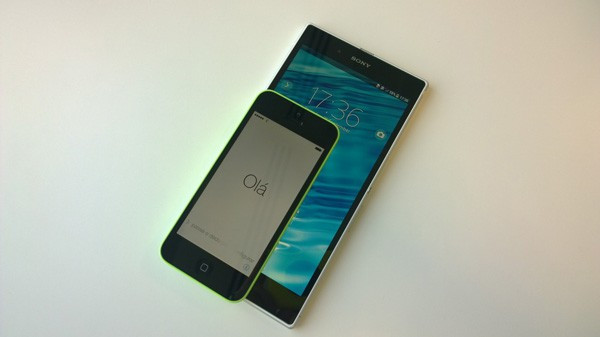 The phablet market was essentially created - and is still dominated - by Samsung's Note products. These have been getting gradually bigger (5.3in, 5.5in and 5.7in) but are still some way short of the behemoth Sony has created.
I even resisted answering phonecalls when in public as I looked ridicuulous holdint eh Ultra to my ear. There is a Bluetooth headset avaialble to partner he Ultra, but Sony has oddly decided to sell this as an optional extra.
It seems as if Sony has thought it would beat Samsung to the punch and launch a phone even bigger than the largest Note, without stopping to think what its customers want.
Xperia Z Ultra: Screen
Using the 6.4in screen in one hand is not an easy thing to do. Trying to reach the back buttons in the top-left-hand corner of some apps is just not possible, unless you possess huge hands (which I certainly don't).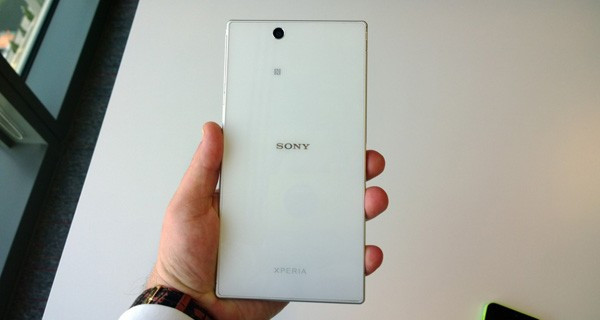 That said, if you are sitting at home on the couch and have both hands available, I think that the Xperia Z Ultra is superb for reading email, playing games, browsing Twitter and the web and watching videos.
The Full HD (1080 x 1920) LCD panel is bright and vibrant, and because of the all that space Sony has given you, there is so much more to see when using the device.
While the pixel density (344ppi) may not be right up there with the likes of the HTC One or Galaxy S4 due to the large screen size, text and images still appear clear and crisp, and reading an ebook or web page is a pleasure on this device.
The screen size is also perfect for gaming, with the likes of Rayman Legends, Real Racing 3 and Grand Theft Auto 3 all looking and playing beautifully on the large screen.
Video too is excellent and the Xperia Z Ultra is the only smartphone I would consider watching a film on - though that's because it is more of a tablet than a phone.
Sony has updated the panel in the Ultra compared to the Xperia Z, and it shows. The Triluminos technology which has trickled down from Sony's television department gives superb colour reproduction and outdoor use (as long as you're at full brightness) is better than average.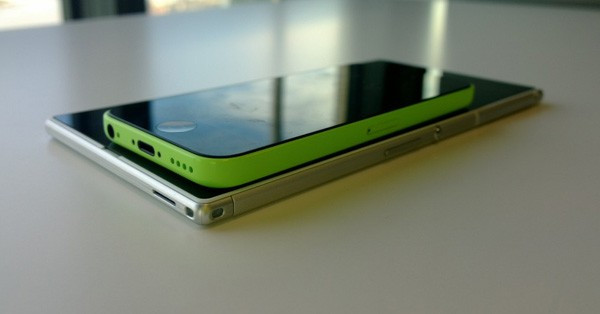 Viewing angles are still not great which is a bigger problem on a device of this size, but they are slightly better than the Xperia Z.
Xperia Z Ultra: Hardware, Performance and Battery life
The Xperia Z Ultra is a high-end device in pretty much every aspect of design and hardware. It is powered by a powerful Snapdragon 800 chip paired with 2GB of RAM and this combination meant I was never left waiting for apps to open, never saw games slow down or sawHD videos stutter.
Indeed compared to Nokia's flagship device, the Lumia 1020, which I used prior to reviewing the Ultra, it felt as if I was moving from a budget device to a premium one in terms of performance.
The phone comes with the usual array of wireless connections including Wi-Fi N, Bluetooth 4.0 and NFC as well as supporting Sony's One-Touch system which it has built into most of its newer consumer electronics including tablets, TVs and speakers.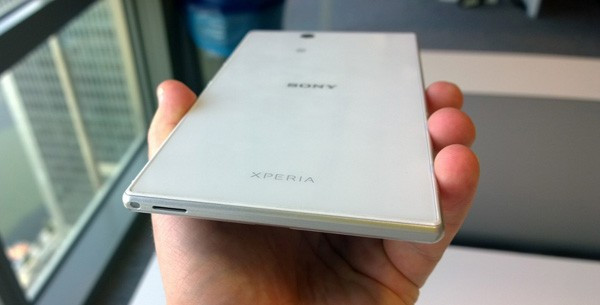 The phone will also run on all the UK's current and up-coming 4G networks.
The phone features an 8 megapixel camera but unfortunately this is one area where it cannot compete with the likes of the Lumia 1020 or even the iPhone, Galaxy S4 or HTC One.
In well-lit situations the camera does a perfectly decent job but low-light performance is poor and it doesn't capture fine detail very well.
Despite its huge size, the Ultra doesn't have a large battery, with the 3050mAh battery giving you a single day of average use, which isn't bad considering the size of screen it is powering.
Xperia Z Ultra: Software
Sony seems to have learnt from previous mistakes and while it has added its own skin to Google's Android software, it's not too intrusive.
Sony has pre-loaded its own apps for its online music and film stores as well as a Walkman music apps. The phone also comes with the official PlayStation Mobile app where you'll find a trove of PlayStation games, and if you own a PS Vita, it'll give you access to these games too.
Other than that though, this is pretty much standard Android once you clear away a couple of pointless Sony widgets.
The system runs very well with only one or two apps crashing during the entire time I was reviewing the phone.
The one thing lacking though are the type of apps which Samsung includes with the Note for use with its S Pen stylus, for taking notes or sketching.
There is no stylus with the Xperia Z Ultra, but it can be used with any pen or pencil you have lying around, though it can't recognise different pressure levels, limiting its usefulness. While I didn't miss this function, some will and should therefore stick to the Note series.
Xperia Z Ultra: Verdict
I am rather torn on this one as patently the Xperia Z Ultra is way too big to be used as a phone without incurring the sniggers of everyone around you. But, for everything else, it's brilliant. The large, bright and sharp screen means consuming content is a joy making it the perfect couch companion.
At £620, the phone is more expensive than an iPhone, but considering the difference in screen size this is hardly surprising. However if you are going to buy this as your main phone then you will need to fork out a bit more for a Bluetooth headset (from £25) though you will only look slightly less of a berk using one of these.
Sony should be congratulated on the feat of engineering that is the Xperia Z Ultra, but no matter what anyone says, this is a tablet that can make phone calls and not a smartphone.
Scores:
Screen: 9/10 - Excellent quality, but too big for most one-handed use
Camera: 7/10 - Poor compared to most high-end smartphones
Operating System - 9/10 - Android 4.2 works well and Sony's skin is very light
Design: 9/10 - A bit too angular, but considering the size, it is amazingly thin and light
Build Quality: 9/10 - Excellent throughout
Value: 8/10 - Not cheap and you'll probably have to buy a Bluetooth headset
Overall: 8/10 - An excellent device, but one which is not a smartphone and will be too small for most as a tablet.
The Good:
Superb design and build quality
The Bad:
Just too big to be used as a phone