Sony has unveiled the Xperia Z1, the company's new flagship Android smartphone and one of the worst-kept secrets in technology, having been leaked widely over recent weeks.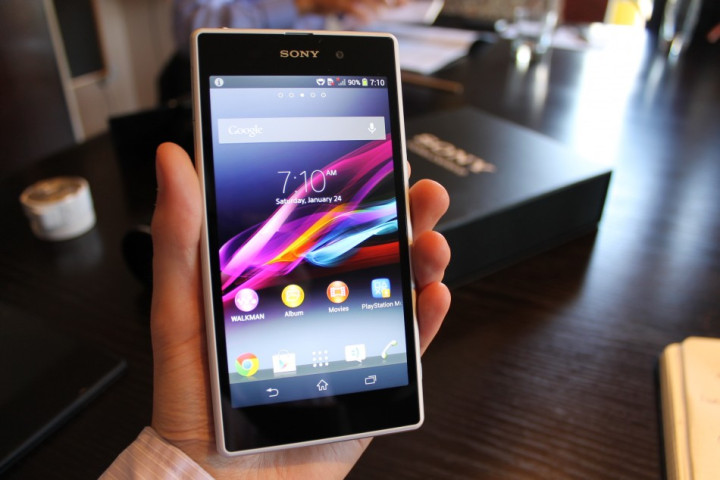 Previously known as the Honami, the Z1 has a 5in full HD display and is powered by a 2.2GHz quad-core processor, but the main selling point of this phone is its 20.7-megapixel camera, which uses Sony's award-winning G Lens technology.
Resisting the urge to compete in a pixel war with the 41-megapixel Nokia Lumia 1020, Sony has instead opted for improved lens and sensor technology. The Z1 uses a 27mm wide angle lens, F2.0 aperture and 1 /2.3 CMOS image sensor, offering what the company claims to be the same image quality as conventional compact cameras.
The Xperia Z1 replaces the Xperia Z as the company's flagship Android smartphone, with the Z having launched earlier this year.
Packing the water and dust-proof Xperia Z1 with compact camera hardware provides high image quality, but a sacrifice has been made when it comes to size and weight. In a preview of the smartphone ahead of its unveiling in Berlin today, we found it to be slightly heavier and thicker than most of its rivals - although Sony is yet to reveal the Z1's actual weight and measurements.
It's a sacrifice Sony was willing to make, however, telling IBTimes UK that it isn't in a battle to produce the thinnest or lightest smartphone, but to produce the best, and the one with the most competent camera.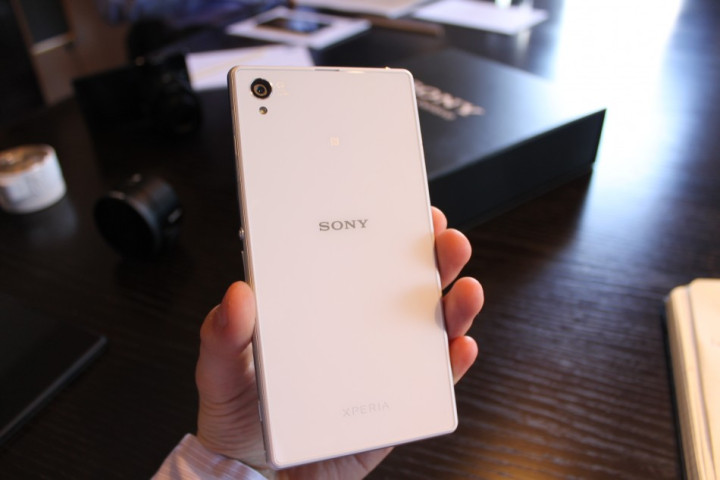 Available in black, white and purple, the Z1 has an aluminium chassis surrounding the outer edge of the phone, housing the regular power, camera and volume buttons, as well as a magnetic port to attach the phone in landscape mode to a dock which is sold separately.
There are also concealed (and waterproof) microUSB and microSD ports. You may well be needing the latter, as internal storage is just 16GB but this can be increased by up to 64GB with a card.
Create and distribute
Along with the impressive hardware, Sony has given the Z1 a suite of software to take advantage of the camera. Imaginatively named Xperia Camera Applications, the suite of apps is similar to the Lenses section of Windows Phone 8, and is a marketplace for developers to create and distribute camera-centric applications.
At launch, Sony has included a number of these apps inlcuding: Social live which lets users broadcast live video to their Facebook friends and Info-eye, an app powered by Google. Other apps can identify landmarks and products using the camera.
Sony explained that a bottle of wine could be recognised, giving the user information and a link to where to buy it.
There's also Timeshift burst, which takes 61 photographs in two seconds - one second before and one second after you press the shutter button - to help you pick the best image.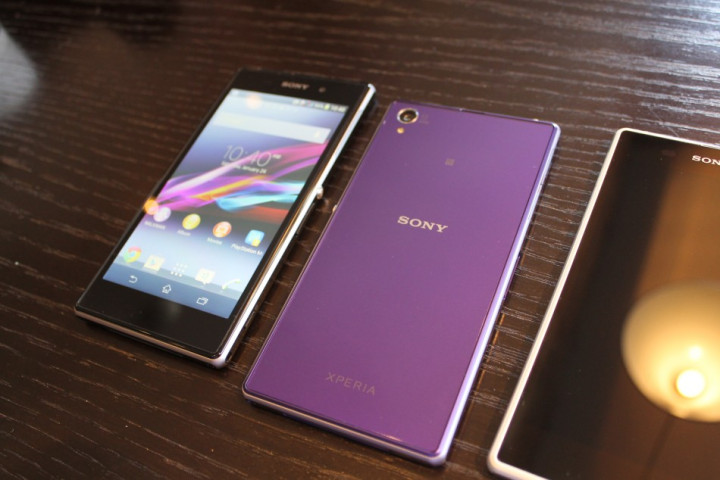 The Z1 has squared-off edges similar to the rest of the Xperia range, Gorilla glass on the front and back, is 4G ready, and has a 3,000 mAh battery.
One Sony
Having recently created the Sony Mobile division, Sony is keen to push the Z1 as the flagship not just of its smartphones, but of the entire company, bringing together technology from its various divisions into one product. There's screen technology from the Bravia TV range, camera tech from Sony's photographic arm, and entertainment from its music and film businesses; the company said it includes €118 worth of content with every Z1.
While one Sony representative we spoke to ahead of today's launch said Sony was looking to compete in the €300 to €350 price point, when we asked for clarification on this point we were told this was incorrect and that pricing had not been decided on. Pricing will be set locally and will vary depening on region a spokesperson confirmed earlier today.
The phone will go on sale globally in September, when it will go up against the Samsung Galaxy Note 3, expected to be announced later today.