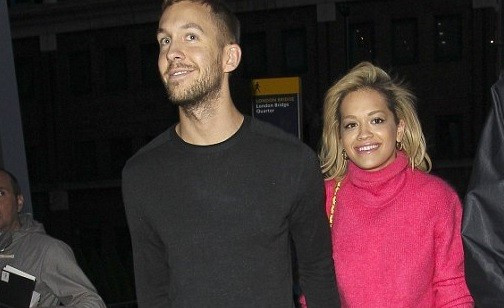 Rita Ora has revealed that Calvin Harris is her first love.
The pop star, who previously dated reality star Rob Kardashian, admitted that she had never felt so deeply for any man until she started dating the Scottish DJ.
"There are so many things. The fact that he got something out of me that I never thought I had. Yes, like falling in love. I just didn't think I had it. I'd never experienced it before. And I was just like in the wilderness, thinking, 'Will it ever happen?'" she told Elle Magazine.
Ora's public declaration of love is likely to rub Kardashian up the wrong way. He attempted to ruin her reputation after she ended their year-long romance,
In December 2012 Kim's Kardashian's younger brother falsely accused his former lover of cheating on him with 20 other men while they were still in a relationship.
Having moved on from the scandal, Ora went public with her romance with Harris in May 2013. They stepped out together at the Grammys in January 2014.
And the 23-year-old star is letting their love inspire her music after producing her latest single I will Never let You Down with her beau.
"I didn't know what the f**k I was doing on my first album, let's be honest. I was a kid having the time of my life. And I made a party album – party and bulls**t," she said, before adding "this time is different".
"This time, I'm still having a great time, but I'm in a great, loving place. Now I want people to see you can have fun and be in love at the same time."
Ora's album, the follow-up to her 2012 debut Ora, is scheduled for release later this year. It also includes contributions from Macklemore & Ryan Lewis.