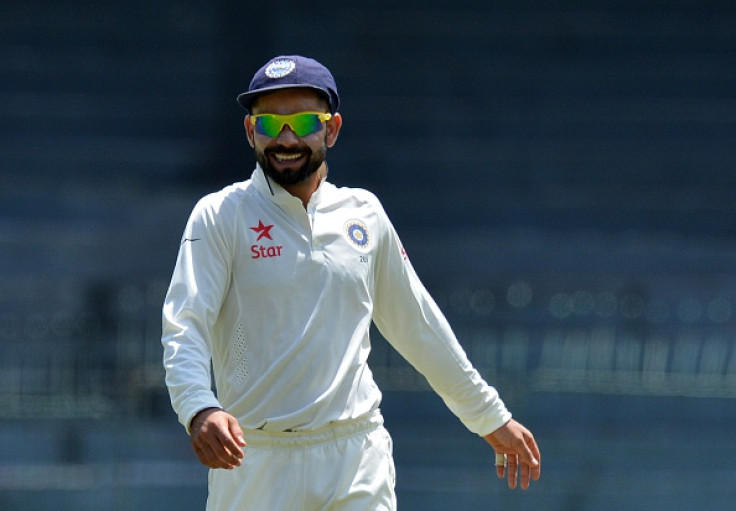 Former India captain Sourav Ganguly has praised current Test skipper Virat Kohli, calling him a huge draw and the future of Indian cricket. Ganguly was full of praise for Kohli, after witnessing his brilliant knock of 200 against West Indies in the ongoing first Test at the Sir Vivian Richards Stadium in Antigua.
Kohli scored his maiden 200 against West Indies, also becoming the first Indian captain to score a double ton overseas. This impressed the former skipper who felt that Kohli is a great advertisement for the game.
"He (Kohli) is a passionate person, he loves this game, loves to be on the winning team and he loves giving kisses on the cricket ground. It doesn't matter where he does it, whether it is on the pitch or his bat or whether it is for his fellow teammates, he wears his heart on his sleeve. He is a terrific advertisement for the game, a huge brand for cricket and he is the future of Indian cricket," Ganguly told India Today.
Ganguly refused to be drawn into comparisons of cricketers with many likening Kohli to greats such as Sir Vivian Richards and Sachin Tendulkar. What sets the current India Test skipper apart, Ganguly said, is his passion for the game which not many have at present.
"I don't compare cricketers, I don't compare eras but Virat Kohli is special. Yes he is an emotional person. You will see emotions on the field with Virat Kohli till the time he plays cricket and that's the reason he brings people to the ground. That is the reason he brings people like us to watch him play when he walks out to bat or when he walks out to the field. You just get the feeling that he wants to win matches be it tests, T20s or One Day Internationals (ODIs)," Ganguly added.