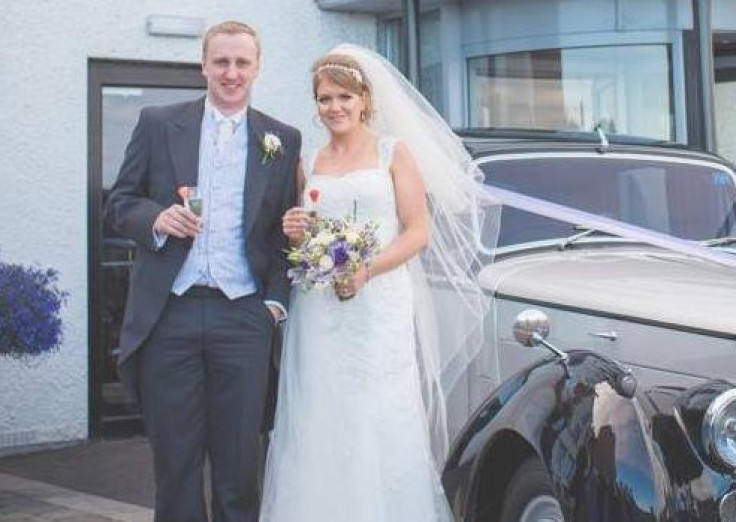 The families of a couple on their South African honeymoon released a statement saying they are "thoroughly devastated." John and Lynette Rodgers from Holywood in County Down, Northern Ireland, were discovered unresponsive on a beach at Plettenberg Bay in the Western Cape on Friday (23 October). Doctors performed CPR on the couple but they were pronounced dead at the scene.
Sea conditions were rough, with strong rip-currents, said rescue workers. It is believed the couple, married for just six days, had gone for a swim shortly after arriving at the popular tourist resort destination.
A local man raised the alarm at about 6pm local time after finding the body of 28-year-old John in shallow surf on Robberg Beach, the National Sea Rescue Institute (NSRI) said. Two women strolling along the beach found the body of Mrs Rodgers, 26, about 200 metres away.
According to ShowMe South Africa, there are areas on the beach where "there are no lifeguards on duty, or the water is ice-old...stay out...and watch out for the jellyfish and bluebottles that come in with the cold water and the south-easterlies."
In a statement on Sunday morning, their families said: "It has come as a great shock to both the Reilly and Rodgers families to learn of the sudden and tragic events in South Africa, which has taken the lives of Lynette and John. Our happiness in sharing their recent wedding has been thoroughly devastated. Both were very dearly loved and brought us great joy."
The UK Foreign Office said it was providing assistance to both families "at this extremely difficult time, and will remain in contact with local authorities", according to a BBC report.
The NSRI said: "It is suspected that they drowned. Sea conditions were rough with strong rip-currents in the vicinity. Police have opened an inquest docket and although no foul play is suspected, the deaths are being investigated."