South African police fired stun grenades at students who lit fires outside President Jacob Zuma's offices in Pretoria following a week of protests over university fee hikes, the first signs of the post-apartheid 'Born Free' generation flexing its muscle. Students hurled stones at police guarding the Union Buildings ahead of an address by Zuma. A few pushed through a cordon before being pushed back by riot police who also used water cannons.
BREAKING NEWS: Zuma has ruled out fee increases for universities next year following a week of nationwide protests by students. Universities had proposed fee hikes of up to 11.5 percent next year, arguing they need higher fees to keep up standards.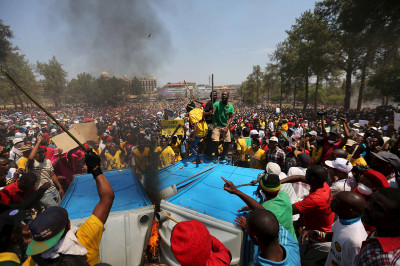 The protest caps a week of angry demonstrations over the cost of university education - prohibitive for many blacks - amid frustration at the inequalities that persist two decades after the end of white-minority rule. Tuition fees vary across universities, but can run as high as R60,000 (nearly £3,000 or $4,500) per year for medical students in a country where white households still earn six times more than black households, according to official figures.
Protests have broken out at universities across the country, taking the ruling African National Congress (ANC) by surprise. On Wednesday (21 October) riot police threw stun grenades at students who stormed the parliament precinct in Cape Town. Thousands of students from Wits and the University of Johannesburg marched through South Africa's commercial capital Johannesburg the following day to Luthuli House, the headquarters of the ANC, where they handed a list of demands to officials.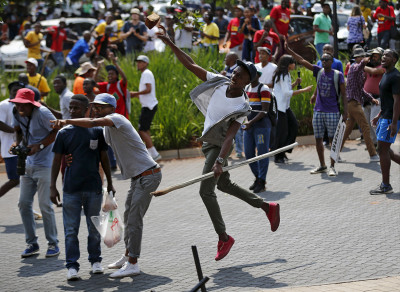 South Africa has a million students in higher education, a figure that the ANC wants to increase to 1.5 million by 2030.