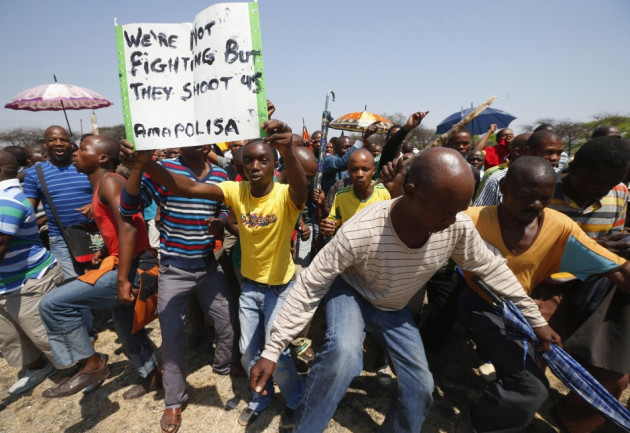 12,000 miners on strike in South Africa have been sacked via SMS or email by Anglo American Platinum (Amplats).
The company accused employees of staging an unlawful three-week unlawful strike that had cost it 700m rand (£50m) in lost revenue.
"Despite the company's repeated calls for employees to return to work, we have continued to experience attendance levels of less than 20 percent," Amplats said.
Miners have been striking for better work conditions and higher wages across South Africa.
During a protest at a platinum mine run by Lonmin in Marikana northwest of Pretoria, 34 miners were shot dead by police in August.
Amplats said that its four mining operations in the Rustenburg area have insufficient staff to function because of wildcat strikes by 28,000 employees.
The company said it had finished disciplinary hearings against the strikers and that since 12,000 of them "chose not to make representations, nor attend the hearings," they were dismissed.
Amplats added that the strikes were spreading through its operations.
Anglo American Platinum is the world's largest platinum producer. 75 percent of the world's platinum is extracted in South African mines.