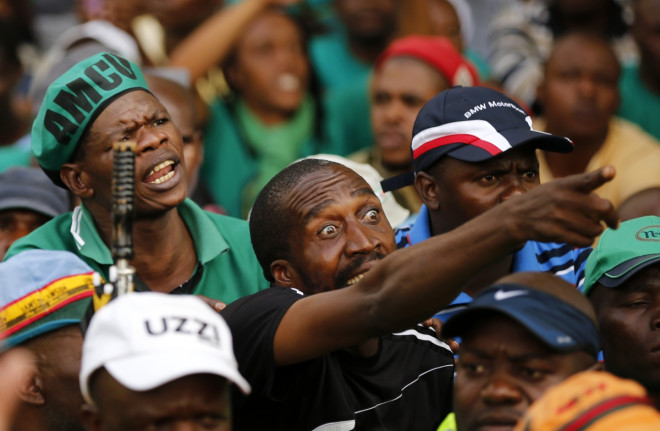 South Africa's new mining minister, Ngoako Ramatlhodi, has said talks between platinum mining companies and the Association of Mine Workers and Construction Union (AMCU) have broken down.
"It appears the mediation has come to a stop yesterday," Ramatlhodi told Johannesburg's Talk Radio 702.
The four month-old strike has halted production across South Africa's lucrative mining sector and is pushing Africa's most advanced economy towards recession.
Ramatlhodi, who has just been sworn in as minister said he was confident a solution to the crisis will be found.
"The economy is almost knocking at the door of a recession and we should not allow that to happen to ourselves," he warned. He added that he had met with the Association of Mine Workers and Construction Union (AMCU).
"The AMCU president has assured me they are doing everything possible to reach an agreement with the mining houses," he said. "South Africans are very reasonable people. I've no doubt that they'll find a solution."
Ramatlhodi is due to meet bosses of the mining firms.
South Africa's mining ministry has been criticised for not doing enough to end the strike under the previous administration.
The strike is the longest and costliest in South Africa's mining history. In May mining company, Implats reported it had lost $500m (£298.3m) in revenue since the strike began in January.
Lonmin's operations have also been halted.
Mining and quarrying output in the first-quarter shrank by nearly 25% compared with 2013, according to the country's statistical office.
The AMCU organised the strike over wage levels.