South Africa vs England: Proteas captain AB de Villiers hints he could quit Test cricket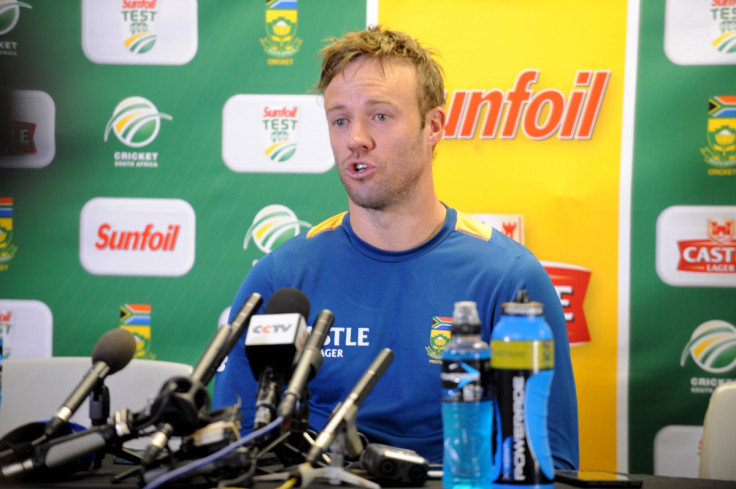 AB de Villiers has suggested he could quit Test cricket. The 31-year-old batsman has been appointed South Africa's captain for the final two Tests in their four-match series against England.
However, de Villiers has admitted he has struggled with to manage his workload in recent years, which has included money-spinning stints in the IPL. The right-hander hinted something may have to give in order for him to extend his career.
"There has been a few rumours floating around and in most rumours there is always a little bit of truth," said de Villiers, according to The Telegraph. "It is not just in the last while, in the last two or three years I've been searching for the right answers to play a little bit less cricket in one way or another to keep myself fresh and to keep enjoying the game.
"I've found myself on the pitch in the past few years, every now and then, not enjoying myself as much as I should be and that raises concerns within myself. I'm still very committed. To the job I'm not sure, obviously the two Test matches for now is all I'm focusing on, and there is a nice six-month break before we play Test match cricket again.
"Lots of things can happen before then and I don't want to commit myself too much to everything before then, but for now I'm as committed as I can be and I'm very hungry to make a success of the next two Test matches."
The South African called on the sport's governing body, the ICC, to address concerns surrounding player burnout.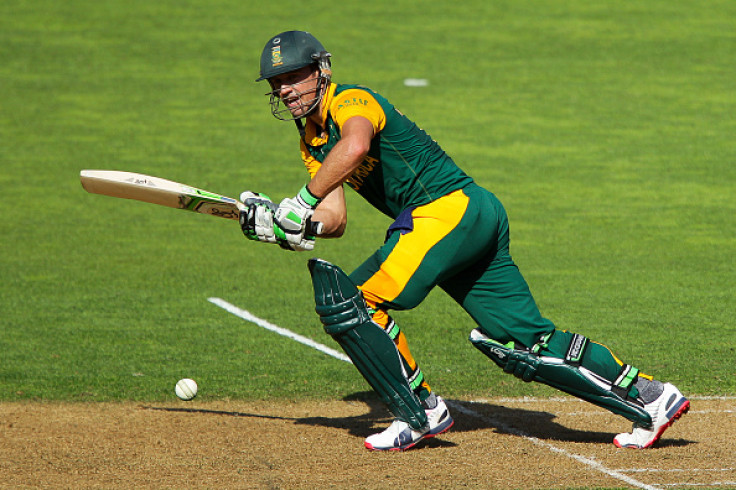 "I think it is a going concern for ICC. They have been talking about it for the last few years to find a way of keeping everyone fresh," de Villiers said. "Test cricket is the main format and we all want to be part of that. Huge traditions and culture in this format but I truly believe there are one or two areas where we can improve and the guys keep their focus in the right place.
"There are big tournaments going on around the world at the moment and some of them you cannot ignore because financially they do make a huge difference in our lives. Obviously you have to look after that side of it as well. This kind of cricket comes first. International cricket is the main one you want to play and one or two things will have to change in the future in order for that to happen."
Despite this, de Villiers insisted international cricket remains his priority.
"I have got some good people around me and people who have my best interest at heart. We will just try and make the right call," he admitted. "My focus is on international cricket. I want to play for as long as possible. I have dreams of winning World Cups and number one status in Test cricket for as long as possible. I want to get my experience across to the youngsters. There are so many dreams I would want to follow again I would just like to sit down, take some time away form the game, discuss these things and make the right call."
© Copyright IBTimes 2023. All rights reserved.