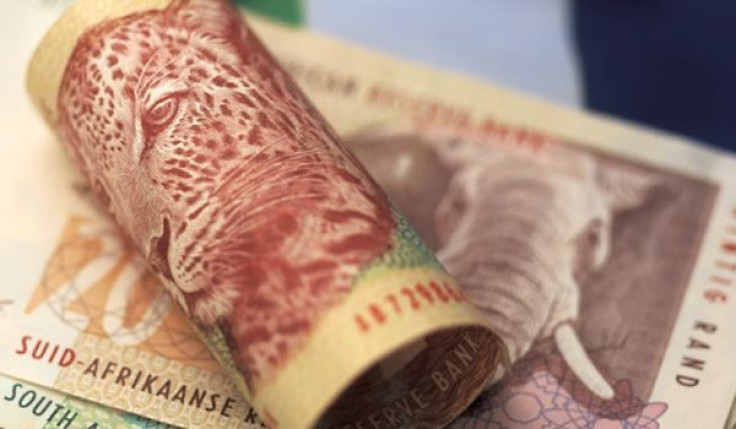 South African rand rallied to a three-week high on Thursday, extending Tuesday's GDP data-driven gains, even as a decline in producer price inflation erased a part of the rise.
Also, the broader trend remained downward with the impact of the recent central bank remarks on growth risks still weighing.
USD/ZAR slipped to 11.4075, its lowest since 6 February and from the previous close of 11.4699, translating to a 0.55% gain in the South African unit.
Factory gate inflation in South Africa declined to 3.5% from a year earlier in January, data on 26 February showed. It was 5.8% in December, and the market has been expecting somewhere between 4.5% and 5%.
The rand rallied as much as 2.4% so far this week, and it was mainly helped by the better than expected GDP data on Tuesday, on which day the currency gained 1.2%.
South Africa grew 1.3% from a year earlier in the fourth quarter slowing from the 2.1% growth in Q3 but beating analysts' expectations of around 1%. The sequential growth rate jumped to 4.1% from 2.1% when the consensus was for nearly 3.7% expansion.
South African Reserve Bank left its key repo rate on hold at 5.75% at the 29 January meeting citing easing of inflationary pressures and lowered the growth forecast for 2015 from 2.5 to 2.2%.
The SARB had hiked the main rate by 75 basis points in 2014, and therefore, the bank's inflation view is noteworthy.
The inflation rate of South Africa has fallen to a near four-year low of 4.4% in January as per the latest data from 5.3% in December and 6.6% in May last when started declining.
The MPC had also said that the bar for rate cuts remains high and would require a sustained decline in the inflation rate and inflation expectations.
Technical charts suggest that the USD/ZAR pair has not broken below the 14-day exponential moving average and is still way to go for the support offered by the 50-day SMA.
It means the pair is holding on to the uptrend April 2011 and fresh records above this months multi-year peak of 11.8934 cannot be ruled out.