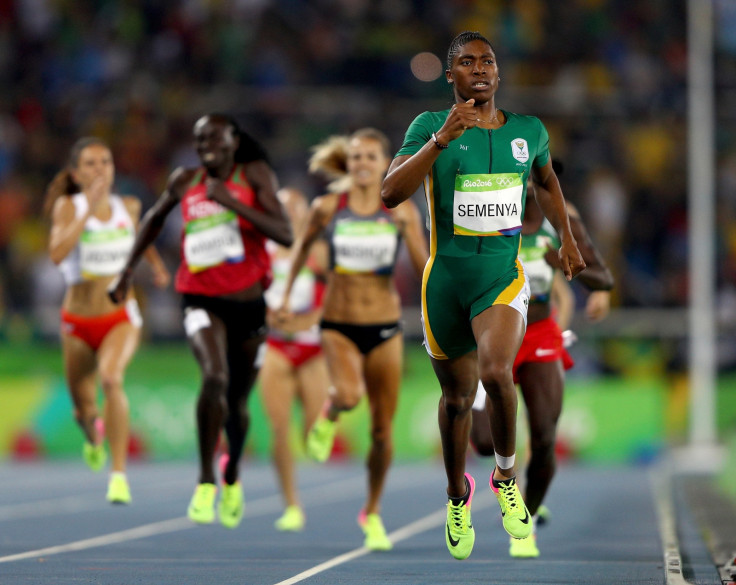 Caster Semenya of South Africa has taken Olympic gold in the women's 800m final after running a new national record of 1:55.28 seconds. The 25-year-old was a heavy pre-race favourite in Rio and coasted to victory ahead of Francine Niyonsaba of Burundi and Kenya's Margaret Wambui, who won the bronze medal.
Prior to the race, many experts had speculated over whether Semenya would make an effort to break the world record in the Olympic Stadium. And while the South African did not get lulled into going out too hard, her 57-second last lap broke the back of a world-class field.
Indeed, the comfort with which Semenya - the silver medalist at London 2012 - overtook Niyonsaba and cruised to the finish line suggested it is a matter, rather than if, she will break the landmark. Meanwhile, Great Britain's Lindsay Sharp finished in sixth in a new personal best time.
Semenya's performance drew praise from Paula Radcliffe, the current women's marathon world record holder. "That was really quick through 600m but Semenya had enough left to win the title convincingly," she told the BBC. "Semenya was so strong. I do think she's capable of breaking the world record. She definitely has it in her."