South China Sea Dispute: Top Beijing Diplomat Set for Hanoi Talks to Smooth Waters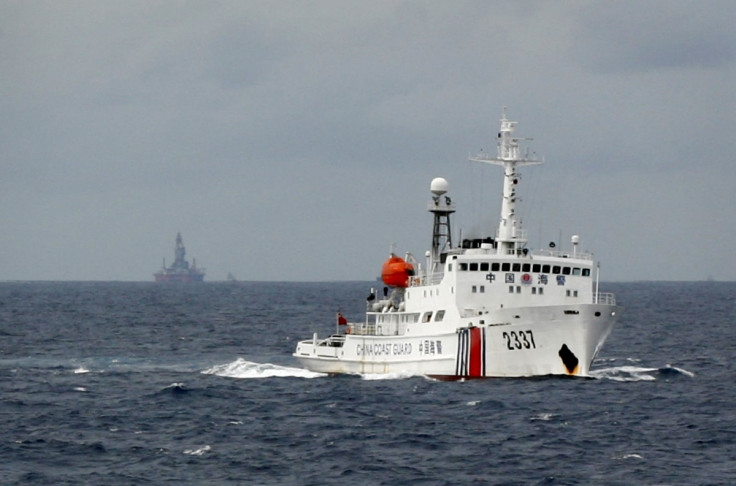 China's leading diplomat has arranged to visit Vietnam next week, five months since tensions between the two countries erupted over a territorial dispute in the South China Sea.
Yang Jiechi will meet with Vietnam's Foreign Minister Pham Binh Minh on 27 October, China's foreign ministry said in a statement, where the two will discuss "Sino-Vietnam bilateral cooperation."
The two countries came to blows in May when a massive Chinese oil rig entered disputed waters close to the Paracel island chain. Both countries' navies reported incidents of maritime aggression, claiming the other sides' ships had rammed into their own.
The flare-up sparked anti-China violence in Vietnam, where rioters torched a number of factories they mistook for Chinese businesses.
Yang visited Hanoi at the time of the dispute, accusing Vietnam of "hyping up" the dispute over the waters.
Leaders from both sides spoke on the sidelines of an Asia-Europe summit in Milan, where they agreed to "address and control" maritime disputes.
Trade between China and Vietnam has reached $50bn (£31.1bn, €39.5bn) per year, yet the vast South China Sea remains a sticking point in relations between the neighbours.
China claims almost all of the South China Sea for itself, which has led to disagreements with the Philippines, Malaysia, Brunei, Taiwan as well as Vietnam over which country has the right to drill in the waters. The Sea is thought to be rich in minerals but exploration has been hampered by the long-running disputes.
© Copyright IBTimes 2023. All rights reserved.