China Takes on the United States Over South China Sea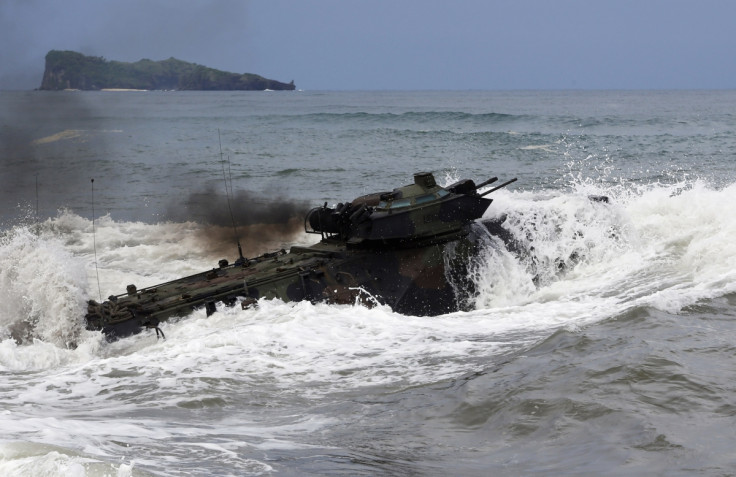 China has urged the United States to stop meddling in disputes over the energy rich South China Sea, saying regional powers are better placed to resolve issues themselves.
The terse remarks followed a Washington statement that criticised China's "provocative and unilateral" behaviour in the region where tensions have escalated in recent over territorial disputes.
US deputy assistant secretary of state for Strategy and Multilateral Affairs Michael Fuchs questioned China's willingness to abide by international law and accused Beijing of stoking tension in the region.
China claims almost all of the South China Sea for itself, overlapping with territorial claims from Vietnam, Malaysia, the Philippines, Taiwan and Brunei.
Beijing's Foreign Ministry said in a statement it would protect its sovereignty and maritime rights and had always sought to resolve disputes through direct talks "on the basis of respecting historical facts and international law".
"What is regretful is that certain countries have in recent years strengthened their illegal presence through construction and increased arms build-up," the statement said.
China "hopes that countries outside the region strictly maintain their neutrality, clearly distinguish right from wrong and earnestly respect the joint efforts of countries in the region to maintain regional peace and stability", it added, referring to Washington.
Tensions have escalated in the region over recent months after China stepped up its energy exploration efforts in the mineral rich waters close to the Paracel islands that are also claimed by Hanoi.
Maritime clashes between Chinese and Vietnamese ships were followed by deadly anti-Chinese riots across Vietnam in May.
The US is pressing the Association of South East Asian Nations (Asean) and China to agree to a formal maritime Code of Conduct. China's Foreign Ministry said it was "steadily pushing forward" on talks on the code.
© Copyright IBTimes 2023. All rights reserved.