South Korea: 29 lawmakers leave ruling Saenuri Party over President Park's impeachment
The 29 lawmakers have decided to create a new conservative party.
At least 29 lawmakers have left South Korea's ruling Saenuri Party on Tuesday, 27 December, over President Park Geun-hye's impeachment. The group has also declared that it will create a new party, New Conservative Party for Reform, which will be launched on 24 January.
Reports suggested that the lawmakers who split from the ruling party are in favour of appointing the outgoing United Nations Secretary-General Ban Ki-moon as their presidential candidate.
In a recent meeting the UN head has also showed his interest towards serving South Korea and said he was ready to "burn" his body in devotion for the country, hinting that he might run for president.
The departure of the politicians has left the Saenuri Party with only 99 seats in parliament, making the main opposition Democratic Party largest with 121 lawmakers. The People's Party stands in third with 38 seats.
It was said that the possibility of more MPs leaving the ruling party was there as Park's allies continue to occupy Saenuri's leadership.
Choung Byoung-gug, one of the MPs who left Saenuri, accused the loyalists of Park of "neglecting the values of real conservatism" and "shamelessly defending the infringement of constitutional values".
The group of the leaders added that it will seek to turn the latest scandal into an opportunity to reform the country and recover the true values of conservatism. The preparatory committee of the new party consists of Rep. Choung Byoung-gug and Rep. Joo Ho-young, with other key figures – including Rep. Yoo Seong-min and Rep. Moo-sung – who formally served as floor leader and chief of Saenuri, respectively.
Park's party, however, showed its disappointment over the exit of the politicians.
"I am disappointed. But since they are leaving, I hope they will become the party loved by the people," Saenuri's interim-head nominee In Myung-jin said. In also asked party leaders to convince the remaining lawmakers to continue.
The division of the party came after investigators extended their inquiry into the scandal-hit president, who is accused of allowing her friend, Choi Soon-sil, to access government documents without authorisation. The 64-year-old has although denied any wrongdoing but apologised for carelessness in her ties with Choi.
Park was impeached on 9 December after 234 lawmakers voted against her.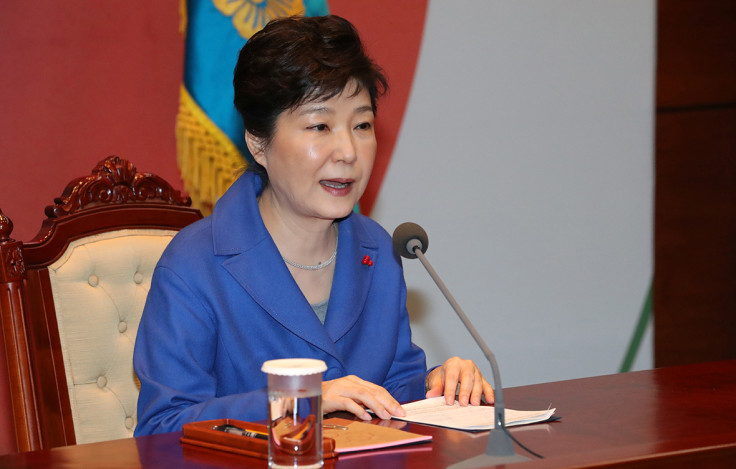 © Copyright IBTimes 2023. All rights reserved.