North Korea has ridiculed Ban Ki-moon's apparent political ambition as a "silly dream" after the UN chief hinted at running for the South Korean presidency following Seoul's decision to impeach President Park Geun-hye over a corruption scandal.
Although Ban did not officially declare his ambition to run for the South's top job, he hinted during his final press conference as UN secretary-general on 16 December that he might seriously consider his chances. His second five year-term will expire at the end of this month.
Pyongyang's state-run Uriminzokkiri website on Friday (23 December) accused Ban of being an opportunistic "chameleon in a human mask" who it said was fantasising about a "hollow dream".
Ban's presidential goal was absurd due to the way he handled his job as the global body's chief for the past 10 years, it said.
The article went on to say Ban had a bad reputation in domestic politics because he is an opportunist who "sets sail wherever winds blow and changes colours by the circumstance".
"There is an old saying that you stretch your feet no longer than your blanket will reach, and his harbouring presidential ambitions despite living in all sorts of criticism and shame could only be described as an incomparably hollow, silly dream," Uriminzokkiri said.
The spotlight is on Ban after he hinted at returning to South Korea in 2017 at a time when the country is hit by a political scandal. The country could hold a presidential election in the coming months if the Constitutional Court in Seoul decides to strip Park of her presidential powers permanently. She was suspended following an overwhelming impeachment vote and the prime minister took over her duties.
If Park is removed from office formally, an election to find her successor must be held within 60 days.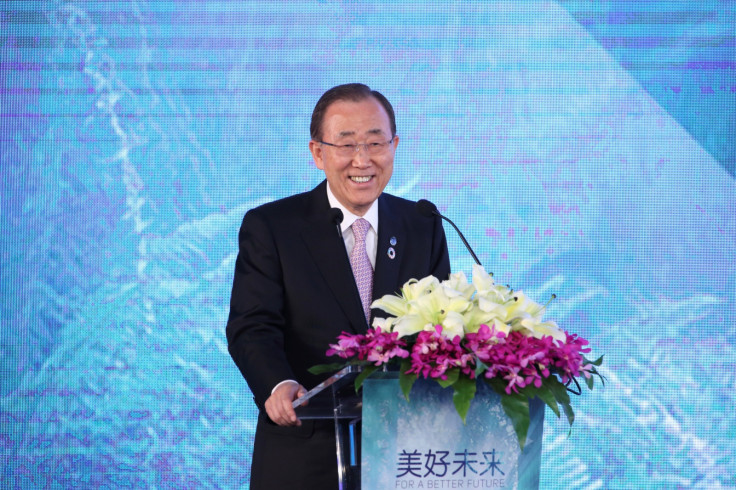 If Ban decides to run for the Blue House's top job, he is likely to represent a new conservative party that is created by defectors from Park's Saenuri Party. Speculation is rife that more than 30 members from the party, who have taken an anti-Park stance, could leave and create a new movement.