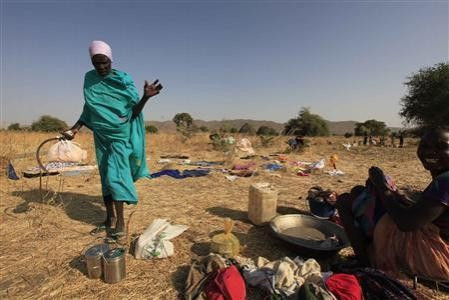 Africa, long known as the birthplace of human kind, may soon be giving birth to a new country as the southern region of Sudan began voting today on whether it should secede from the North.
The referendum comes as part of a peace deal brokered in 2005, following decades of civil war between the mainly Muslim North and the South, whose people are predominantly Christian or followers of indigenous religions.
Voters in the South are widely expected to reject union with the North and, according to reports, have turned out in droves at polling stations to make their views known.
A strong turnout will be needed by any would-be secessionists as under the peace deal a turnout of less than 60 per cent would make the result, whatever it may be, void.
While the leadership of the North has indicated that it will allow the South to secede peacefully, should it so desire, it may attempt to undermine the new polity.
The President of Sudan, Omar al-Bashir, who is currently wanted for war crimes, told al-Jazeera that Southern Sudanese would not be able to get dual citizenship in the North.
He also claimed that the South by itself would be unable to provide for its citizens or to form an effective state.
Effective or not a new Southern state in Sudan is likely to benefit from holding 75 per cent of Sudan's oil reserves. Natural resources are also a significant factor in the Abyei region of Sudan, which has considerable amounts of oil, and will hold a separate referendum on whether to join the North or the South.
Al-Bashir has warned the South that any attempt to seize Abyei by force will result in renewed war.
The result of the vote on secession is expected in approximately one month, while voting will last for a week.